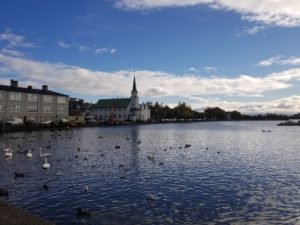 Normally when we travel for work, it can make for some long days in order to see and do as much as possible.  However, last month I experience one of the longest, busiest days yet!
It started with a departure from Winnipeg, and connection in Toronto.  I departed Toronto at 9pm, which would have been 1am in Iceland.  During my international flight, I watched a movie and napped for a few hours.
Arrived into Iceland at 6:30am (1:30am in Winnipeg), I grabbed my luggage and rental vehicle and headed on my way.  First stop was to visit the Northern Light Inn for breakfast and a tour.
After a much needed cup of coffee, I was off again for a quick drive to the fishing town of Grindavik.  I had a quick look around, and then headed towards Reykjavik with a stop at Ishestar for a 2 hour Horse Back Riding Tour.
It was drizzling lightly when I arrived, however the weather during our ride was fantastic.  With the sun shining above us, and the beauty of the fall leaves, I could have stayed all day.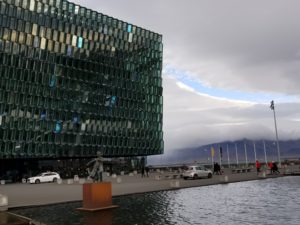 Now, just after lunch in Iceland, I continued onto Reykjavik and returned my vehicle rental.  Checked into my hotel for a hot shower.  Now a few hours to explore on my own, so decided to take a walk along the harbour, visit a few more hotels, enjoy seafood soup and a cold beer for a late lunch, and pick up a few souvenirs at the markets.
3pm in Iceland (10am Winnipeg), enjoyed a 2 hour walking tour of Reykjavik with Citywalk.is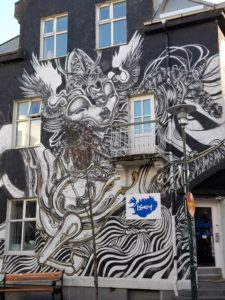 I highly recommend this tour, as gives a great introduction to the city and our guide was fantastic.  We completed the tour at 5pm at Harpa Concert Hall.
Enjoyed Tapas for dinner with friends at 6pm (1pm in Winnipeg), and was fast asleep by 9pm (4pm in Winnipeg).
Contact us when you need assistance planning your Iceland Stopover.