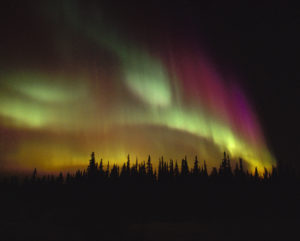 Have you ever wondered how those bright dancing lights are created? They are actually collisions between electrically charged particles from the sun that enter the earth's atmosphere. In the northern hemisphere, they are called Aurora borealis; in the southern half, Aurora australis.
The colours can appear as green or pink, but have also appeared as shades of red, yellow, green, blue and violet. They can look like patches in the sky, scattered clouds, light streamers, arcs and rippling curtains. But I'm sure we can all agree, that no matter what colour they are and what they look like, they will always be a magical sight.
Since The Great Canadian Travel Group is located in the northern hemisphere, that is where I will list the top 5 places to see these wondrous lights.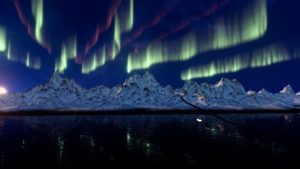 From the comfort of your own home: If you don't have time or the means to get to the other places, explore.org has a live webcam focused on the sky in Churchill. Check out the snapshot gallery if you're tuning in during the day, but keep an eye out at night to see if you can spot these mysterious lights dancing across your screen.
While these aren't the only places you can go to see the Aurora, and are certainly not all the ones we can book for you, they are some of the best. Contact us so we can help you book a trip to see the dancing lights!