The serenity of standing on the bow of the small expedition ship, watching the Southern fulmars fly back and forth over the wake of the vessel. Enjoying a morning yoga class where the gentle rocking of the ship puts you deeper into the stretch, followed by the silence of meditation. Snowshoeing among hundreds of wandering penguins, as they examine us with curiosity. Standing on the sea ice at the Floe Edge and staring out at the open ocean, hoping for a glimpse of marine life. Just a few of my 'best vacation days ever experiences.'
Twenty-two years in travel has given me the opportunity to meet some fantastic people, and travel to some exciting and remote destinations. For fifteen years I have been specializing in polar destinations such as Arctic Canada and Antarctica, Iceland and Greenland.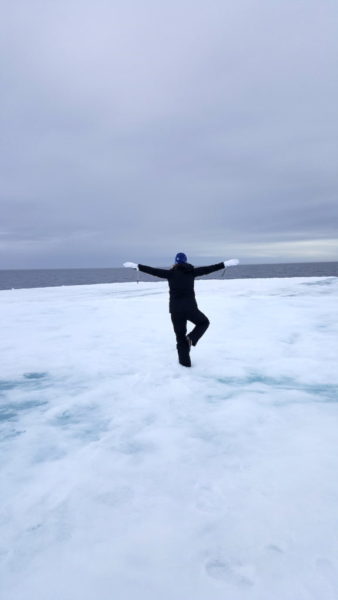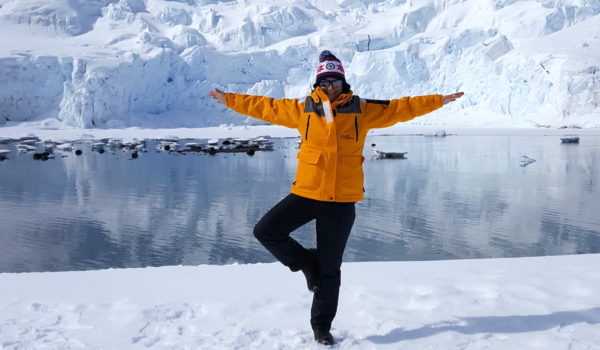 From my first visit, my passion exploded and it's exciting to plan a complicated itinerary for clients who are more invested in the culture and activities than how strong the WiFi signal will be.
I have been practicing Yoga for over thirteen years, which has tied in quite nicely with travel. From some of my early travels, I would return home with thousands of images, however, lacking the connection with the destination. I now return home with fewer photos but more satisfied with the experiences. Yoga has taught me to slow down, take a breath and absorb our surroundings.
I believe that the combination of travel and yoga have made me into the person I am today. Our world is extremely hectic and bombarded with technology. I find myself more at peace when I am traveling and try to bring this tranquility into everyday life.
Take a look at the piece I wrote for Wander Magazine about how I feel that yoga has enhanced my travel experiences from the Arctic Circle to the Antarctic!