The Great Canadian Advantage
Why Book With Us?

Named Canada's Leading Travel Agency 2021 by the voters in the World Travel Awards 28th annual travel awards competition! It's truly an honour to be recognized by this association. A big "Thank You" to everyone who voted for us to receive this award.
1. Experience and Expert Advice
Google "African Safari" and you get 339 million possibilities. What do you do from there? Wouldn't it be a lot easier to talk to our own Dr. Safari (Dr. Arnie Hydamaka), who has been with Great Canadian Travel since 1983. Since then he has been on 44 safaris and escorted small groups on safari for nearly 15 years. Which makes more sense to you? GOOGLE or ARNIE?
And it's not just Africa! Allison has been to both poles (well, almost!) and has made 20 trips in the Arctic and North Atlantic, including Iceland, Greenland and the Faroe Islands. Shauna is a Scandinavian specialist – ask her which hot dog stand is the best one in Reykjavik or the best sauna in Helsinki (she knows)! Charlene has been on at least 67 cruises and can give you the scoop on which has the best meals or drinks packages, the best entertainment or ideal cabin location on each ship.
These little details are what we mean when we talk about providing experience!
2. Personalized Service
Everyone says that they provide great service. We deliver! Our How It All Works document outlines exactly our responsibilities while creating Your Best Days Ever!
We build you a personalized travel itinerary (click here to preview a sample) that includes everything you need to ensure that you will experience Your Best Days Ever!, every time.
3. Peace of Mind
First, we have been in the travel industry since 1980, and the Better Business Bureau gives us the highest rating possible, an A+.
Second, every one of us is a Certified Travel Consultant (CTC) which puts us, from an educational standpoint, in the top 10% of travel agents.
4. Convenience and Time Savings
Do you really want to spend 80 hours and look at 28 different websites (this is the average for people building a 2-week trip) and come to the conclusion that you have no idea what you're looking at or whom to trust? Or, would you rather have an actual conversation with a person who has been to the destination you want to go to, has maybe even done the same trip you're looking at doing? We personalize a program giving you the best value for your time and budget. Remember, the least expensive option isn't always the best value! Contact us to get started!
Once we have all of your data in our system booking flights, hotels, cars, touring and insurance is just a simple, quick phone call for you.
5. Trust
We are not an anonymous website. We're real people sitting in real offices in Winnipeg and Edmonton. Come in and visit us in either city!
We are Canadian – it says so in our name – and that makes us immediately trustworthy! (and apologetic for being so awesome – sorry!) 
WHAT WE CAN BOOK FOR YOU
Touring: Our travel consultants have been on tours offered by nearly every tour operator we do business with (and we're working on getting to every destination in the world!). Whether it's a private tour in one city or a multi-day small-group, escorted tour our consultants have first-hand knowledge they can pass on to you.
Travel Insurance: You have invested a lot of time and money trying to create Your Best Days Ever! and to have it ruined by an unforeseen event need not have to also cost you a fortune. Making sure you are protected for a very competitive price is our priority.
Accommodations: Margot, our tour director, or any of our consultants can talk to you about accommodation options, direct you and book you a room that features red and white wine "on tap" from the wall (Cappadocia, Turkey) or the Holiday Inn Express, Toronto Airport for a quick one-night stay before or after your flight. We think the first option sounds like it' s a lot more fun!
Rail Journeys: From simple transport to luxurious pampering, we offer rail journeys you won't see anywhere else from the Rocky Mountains in Canada to the Ural Mountains of Russia. Let us talk to you about the romance of riding the rails!
Ocean, River and Expedition Cruises: When you are looking for advice on booking a cruise why not ask someone who has been on a steam ship and 67 other cruises since which cruise is best for you? We offer cruising experiences to suit every traveller, by river or by sea.
Gift Certificates: Do you want to give a gift that will never be returned and will generate a lifetime of memories? Then, give the gift of travel!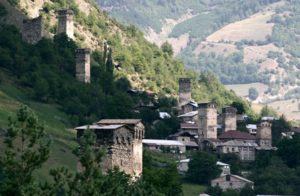 The Great Canadian Travel Group is your best partner in making all of your travel plans!
Our Travel Experts can take care of every details for you!
If you can find it online, so can we. But, why book online with a faceless, impersonal, automated booking engine?
Book with us and we can ensure that your travel plans are being put into place with reputable companies and exactly suit your travel needs!
Always remember "The cheapest price isn't always the best value for your travel dollar!"