Company News:
2020
A message from our President, 01 April, 2020.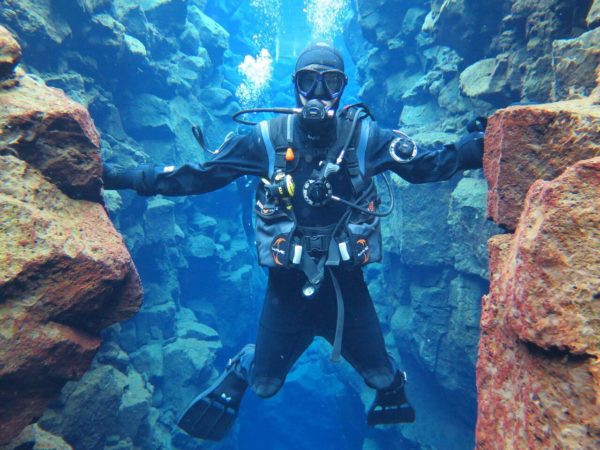 Dear clients,
We believe in the power of travel. It connects business partners, families and friends. Travel also allows us to broaden our horizons and to open our minds to new cultures and countries. We believe in helping you Create Your Best Days Ever! and for many of our clients we know that involves travel experiences.
Temporarily, the global travel industry, the largest industry on the planet, has abruptly ceased to be able to assist you with your travel needs. As the safety and well-being of our partners and employees are of highest priority, we have taken the necessary steps to protect our colleagues, while also ensuring, to the best of our ability, no disruption to the services you need. Though having to temporarily lay off the bulk of our staff they have continued to assist our clients return from Africa, Poland, Asia and the Antarctic. They have worked tirelessly, with rules and procedures that are still changing every day. It is a tribute to the professionalism of our travel consultants and their dedication of service to you, our clients.
We continue to have a small staff working in the office and from home. The remainder will be returning when the governments allow us to come back.  We ask for your patience in these unprecedented times.
Yes, it may feel that we are underwater. But, this underwater photo is of one of my Best Days Ever! It is taken in Iceland, at a dive site called Silfra, and I am scuba diving between two continental, tectonic plates. My eldest son is the photographer and the water temperature is 2C. My right hand is touching Europe and my left hand is touching North America. The power of travel is that it can bring the continents and all the people in the world closer together.
Now, more than ever, we wish to express our gratitude for the trust you've placed in us in the past and ask for your continued support in the future. We are in this together. Let's all hope that the situation is quickly resolved. We will be here to assist you in realizing your future travel dreams and to help you reschedule postponed travel plans. Get in touch with us anytime!
Warm regards and please take good care of yourself and your families,


R. Ian Kalinowsky,
President &  Owner
###
As the COVID-19 outbreak continues to affect the communities where we live and work (and communities around the world where we love to travel), please know that we are working diligently to assist our clients. Those who are currently travelling we're assisting to get home safely; those booked to travel over the next few days and weeks, to reschedule their travel plans for future travel; cancelling plans for clients when  future travel is not an option.

We must also do all we can to ensure the health and safety of both our staff and clients.

Effective the end of day today, March 18th, 2020:
our office in Winnipeg will operate with reduced staff and reduced hours, from 10:00am to 4:00pm CT.
walk-in traffic will not be accepted at this time.
our staff will be available to handle your inquiries by phone at 204 949 0199 and by email.
Effective the end of the day Friday, March 20th, 2020:
our office in Edmonton will be temporarily closed. All inquiries will be handled by our Winnipeg office staff, who will have access to all client files.
Although there are changes to our staff availability and office hours for the foreseeable future, please be assured that, unlike dealing with an online travel agency, you will be able to reach us! To date, 95% of our clients have re-booked, rescheduled, been refunded or cancelled, all with the assistance of our experienced travel consultants.
While you may not be taken care of by your usual consultant over the next little while, you will definitely be taken care of!  We assure you that we will remain available to assist you.
Thank you for your understanding and continued support. We look forward to the day when we can get back to Creating Your Best Days Ever!
Here are some reliable resource websites you can look to for accurate information:
World Health Organization and World Map
Centers for Disease Control and Prevention
Government of Canada
US Department of State and Country Specific Information
John Hopkins World Map
###
COVID-19, a term we've become all too used to hearing these past few weeks, continues to be a serious, ongoing health issue worldwide. But there's no need to panic. First and foremost, if you have booked your trip with us, then you can be assured you are dealing with a professional travel expert. Your consultant will advise you, as their client, what provisions are in place and what your options may be to enable you to make an informed decision regarding your travel plans. We are receiving frequent, daily updates from our airline, cruise line and tour company suppliers, as well as government updates as the situation evolves. Whether to reschedule or cancel your travel plans entirely is certainly a personal decision, based on your own health and circumstances, your destination and your method of travel. But, you'll have our experience and help to guide you along the way. Here are some really good resources you can look to for accurate information:
World Health Organization and World Map
Centers for Disease Control and Prevention
Government of Canada
US Department of State and Country Specific Information
John Hopkins World Map
###
Our 2020 Consumer Events calendar:
January 30 at 7:00pm – Iceland, presented by Shauna Cook
Our consumer events have been suspended until June.
Dates beyond June will be added as they become available.
###
2019
Great Canadian Travel Group signed a partnership agreement with Indigeno Travel, 13 November, 2019: Ian Kalinowsky and Allison Silvaggio are attending the International Indigenous Tourism Conference in Kelowna, BC. It is the largest Indigenous conference in the world. Today, Great Canadian Travel Group signed a partnership agreement with Indigeno Travel, a Winnipeg-based, Indigenous-owned travel agency, Continental travel Group and the Indigenous Tourism Association of Canada (ITAC) to act as the travel agency for Indigenous experiences across the country. For 40 years Great Canadian Travel has been operating in  Indigenous communities and we are very excited to be recognised for our knowledge and capabilities. We look forward to exciting growth possibilities with this new partnership.
###
30 May, 2019: Today marks the 70th anniversary of KLM's inaugural flight between the Netherlands and Canada, a milestone occasion that the carrier marked with an official water salute by firefighters at Montréal-Trudeau airport. The ceremonial salute was a touching reminder of how 70 years ago, on May 29, 1949, members of the KLM Royal Dutch Airlines crew boarded a Lockheed Constellation 747 to welcome passengers on the first-ever Amsterdam-Montreal flight. The 'Batavia' touched down at Dorval airport on May 30, following two stopovers.
###
New Location: We're nicely settled into our new office at 1349 Portage Avenue (north side of Portage between Valour Road and Ashburn Street), which we moved to on the 30 November, 2018, and the weather finally warmed up enough for our signs to be installed. We're no longer that nameless, light brown brick building on Portage Avenue! If you live in the Winnipeg area we invite you to pop in and see our new digs!
###
If you want to keep up to date on product news, promotions and specials we send out an e-mailer every couple of weeks. If you want to be kept in the loop just sign up from our website, at the bottom of each page in the red "footer" or email us to be added to the list to receive updates from us. You can always unsubscribe at any time!
###
2018
Our Winnipeg office is moving! Effective November 30th our new address will be 1349 Portage Avenue. We'll be on the north side of Portage Avenue between Valour Rd and Ashburn St. Our phone number, fax number and email addresses will all stay the same. We'll be having a Grand Opening once we're all settled in our new digs, so watch this space for updates.
###
Top 60 Canadian Travel Blogger sites: Great Canadian Travel was just named as one of the top 60 travel blog sites in Canada by Feedspot.com. Blog sites are judged by their search engine ranking, social media influence, social media buzz, Alexa ranking (a division of Amazon that measures web searches and visitors), post frequency and quality scores. We try hard to keep providing interesting and relevant content and it's nice to see that our effort is being noticed. So, if we keep blogging, will you keep reading?
###
And the Michelin Stars keep coming to our favourite places! Dill has been named the best Icelandic restaurant on numerous occasions and can now boast a Michelin Star, the first every awarded in Iceland – way to go, Dill!  "Dill builds on Icelandic traditions and Icelandic and Nordic ideology, and we use only the best and purest of Icelandic ingredients in our cooking," said Head Chef of Dill, Ragnar Eiríksson. "It's an enormous honor for all of my fantastic coworkers." Dill is a small restaurant that sits between 20-30 people, so book your reservation today before the rest of the world hears about one of Iceland's (and the world's) best restaurants!
###
Congratulations to KOKS restaurant, Kirkjubøur, Faroe Islands on winning your first Michelin star, the first restaurant in the Faroe Islands to do so!  Makes the short drive to this stunning seaside town even more worthwhile (like we needed another reason)!  Run by 26 year-old Faroese chef Poul Andrias Ziska, the young avant-garde team at KOKS use Faroese produce, focusing on innovative, but at the same time, traditional cuisine.  The menu is determined by the season and what they have to offer, transforming the food by using ancient culinary traditions such as drying, fermenting, salting and smoking, into modern delicacies.  Way to go, Poul and your fabulous team at KOKS!