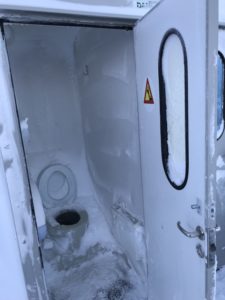 There is a standing comment in Iceland – "if you don't like the weather – wait 5 minutes." I spent 8 days in Iceland in January 2018 and I can verify that the statement is accurate. In the eight days there was a blizzard and 100 mph winds; rain; sleet; fog; ice and glorious sun. But one thing that it was not, was COLD. The mercury did drop to a low of about -5C.
Though the country is called Iceland it is a temperate climate due to the North Atlantic Current that brings warm water up from the Caribbean. This chart shows the temperature and sunlight hours of Reykjavik, the capital. What you find is that Iceland is neither cold nor warm. Check out the summer temperature – an average of 14C in July, with a low of 9C.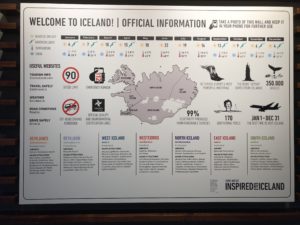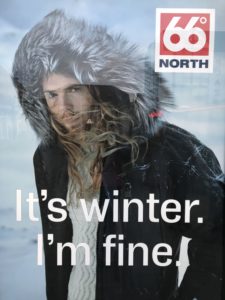 The ocean current, its location right at the Arctic Circle, majestic mountains and very large glaciers all create tremendous temperature and climate variability. And we are full circle to the opening comment. This really means that Iceland is a place that is easy to visit every month of the year AS LONG AS you have the RIGHT CLOTHES. Layer upon layer, water proof boots or shoes and basic rain attire. Most people would find that winters in Iceland are a lot warmer than winters in Toronto or Montreal.
So dress appropriately and enjoy being outdoors and celebrating and experiencing all of the amazing things that you can do in the summer…. But in the months of February to May. The one major advantage is the reduced number of tourists that are also trying to have the same experiences. This chart courtesy of Iceland tourism will show the dramatic difference in the number of people.