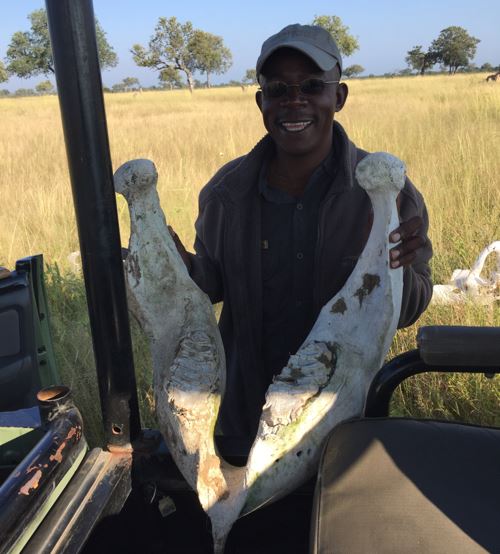 What would you do if you saw a 12,000 pound elephant Bull walking towards you?  Run, cry, scream??
I found out what I would do when I was lucky enough to be on a walking safari in the Linyanti region in Botswana.
Before leaving on our 2-hour hike we went over the rules and expectations. The rules are simple. Do not walk in front of the guide, walk in a single file, do not touch the leaves on the trees, do not be loud and noisy, and most importantly, keep your eyes open on the most amazing walk you will ever take.
A walking safari and a jeep safari are very different experiences.  While on the jeep you are always looking at the horizon, up in the trees, outcrops, bushes rivers, etc., focusing on the large macro experience and, in general, large animals and birds. However, when on a walking safari it becomes the smaller micro creatures, bugs and fauna you are watching for. A walking safari is like being a page in a book whereas a jeep safari is like being a chapter in a book.