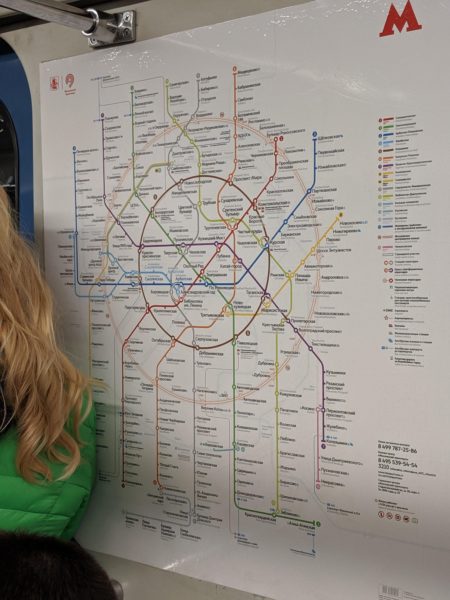 When I was researching interesting things to see in Moscow, the Moscow Metro System kept on popping up.  So I booked a metro tour before I left – and it certainly did NOT disappoint!!
Our guide led our small group (10 people) through the extremely busy, but equally beautiful metro system one afternoon.  Every station is truly a museum in itself, and they are kept immaculately clean.
It is the 5th longest underground railway system in the world with just under 400 km's of rail.  It goes very deep underground – sometimes at one station, you might have 2 more stations above you – all underground!  The deepest station is Park Pobedy station at 276 feet underground.