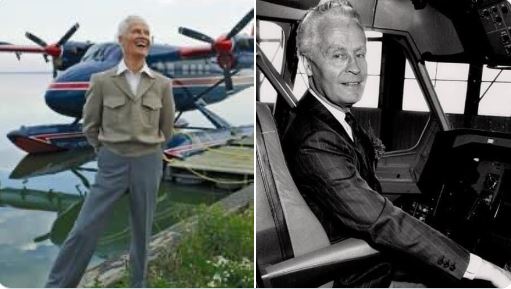 When I read the news reports yesterday saying that Max Ward, the founder of Wardair had died at age 98, I felt very sad and nostalgic. It feels like the end of an era in Canadian aviation, the passing of an honourable gentlemen of aviation and royalty in the Canadian travel industry.
"A northern bush pilot who built a regional carrier into Canada's largest charter airline has died.
   Max Ward collapsed Monday at his Edmonton home and died in hospital shortly after surrounded by family. He was 20 days shy of his 99th birthday.
'He'd been in failing health for some time," said family friend Jacquie Perrin, who confirmed Ward's death. He did his best to hang in for the 99th, but he didn't quite make it.'
   It was a rare example of Ward not reaching his goals."
-The Canadian Press, November 04, 2020
Back in the late 70s and 80s, when I was in the early years of my career in travel, Wardair was the preferred airline for Canadians going on holiday to Mexico, the Caribbean and especially to Hawaii. Later they'd become first choice to the UK as well. Their planes were nicely decorated, well maintained and perfectly groomed; their staff obviously loved the company they worked for; onboard service was top notch, with delicious meals served on china and the champagne flowed like water.