One of my Best Days Ever was at an all-inclusive resort in Cuba. We booked a Swimming with Dolphins excursion. We started the day on a catamaran and sailed out to a beautiful spot where we stopped and went snorkelling.  I absolutely loved snorkelling!  I think I was one of the last people back to the boat.  I just found it so beautiful and relaxing.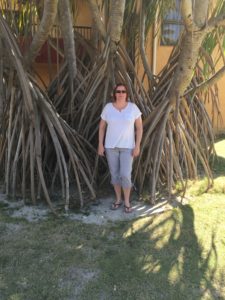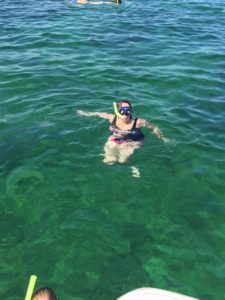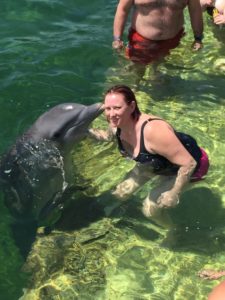 From there we went to an island and had a lobster lunch with time to go relax on the beach and have a swim.
After that, back onto the catamaran and to the dolphin swim where I met Oscar.   Oscar the dolphin swam around and showed off his skills and swam up close so we could all say hi.
As we were coming out of the water, the trainer asked if I wanted to swim with Oscar and, of course, I did!  I got back in the water and I got to go for a swim with 2 dolphins.   The swim ended with dolphin hugs.  It is an experience I will never forget.