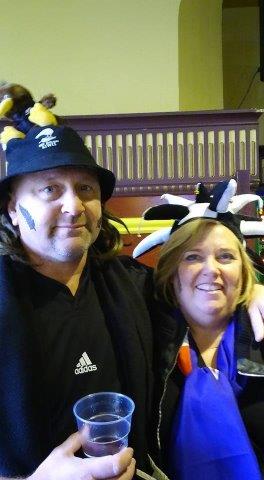 It is my passion to plan holidays, for myself as well as my clientele. In 2006 that started with a plan to visit Europe while attended a FIFA World Cup soccer match in Hamburg. Match tickets were not that easy to get. They were done on a lottery draw basis, so we picked 3 options in Hamburg and proceeded to plan our vacation around those matches "just in case" we were lucky enough to get tickets.
As it turned out we did get tickets but we didn't receive confirmation of the game until well into our vacation, only 24 hours prior to the match. We had just checked into our hotel in Copenhagen when the email came confirming the game for the very next day. This meant we had to cut our time in Copenhagen short, but this was the experience of a lifetime! We were to see Czech Republic vs Italy. Italy would then proceed to win the World Cup that year.  Amazing experience and great start to our dreams of travelling for Rugby, which is really our passion.
These dreams took root quickly as in 2007 the Rugby Union World Cup was to be held in France with some games in the UK. We are staunch All Blacks fans(the national team of New Zealand). Taking a good look at the schedule we saw that in 2007 one of the quarter finals was to take place in Cardiff, Wales. With our calculations, the All Blacks should qualify for that game, so we took our chances and put our names in for that game. As with the FIFA World Cup, tickets did not get confirmed until later, but at least it was earlier than 24 hours prior and we could make our travel plans a little easier.