Iceland Scuba Diving – one of my Best Days Ever!
I am a Scuba Diver. I have dived hundreds of times in Mexico, Roatan, Belize, Cuba, Thailand and Canada. But, my single best dive was at the Silfra Dive site in Iceland with my eldest son David.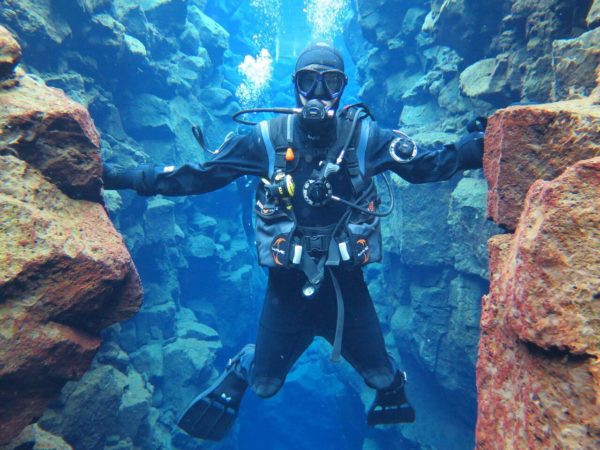 Silfra is a fissure between the North American and Eurasian tectonic plates in Thingvellir National Park. It was formed by earthquakes in 1789 when the tectonic plates tore the earth apart and created this fissure. It is a "living" dive site in that the continents drift apart at a rate of 2cm per year. Silfra is the only place in the world where you can dive (or snorkel) directly in a crack between two continents.
The Silfra fissure cut into the underground spring and filled with glacial melt-water from the nearby Langjökull glacier. The water is filtered through porous underground lava for 30-100 years before reaching the spring that feeds into Silfra. The water is therefore extremely pure by the time it reaches the north end of Thingvellir lake and it allows for underwater visibility of over 100 meters in Silfra. For reference good visibility in the ocean is about 100 feet (33 meters). The underwater visibility of the water in Silfra will rarely, if ever, be surpassed. Silfra is said to have the clearest water in the world. Read More >