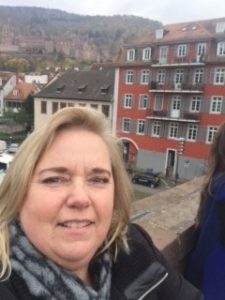 A little bit of stress while travelling is natural, especially when your stopovers are an hour in each airport and then arrive only an hour before the last shuttle departs for the town from which you are to depart on your river cruise. Sometimes you are lucky enough to have important tour people on your flights that are with you the whole way, knowing that you aren't the only one being delayed. Perhaps next time, I will fly in a day earlier so that I could have been more relaxed and seen some of Zurich before heading to Basel for my river cruise on the Rhine.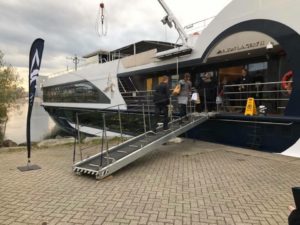 The staff onboard the Avalon Imagery II welcomed us at the top of the gangway as we boarded the vessel. Our first scheduled event after we were shown to our room was a safety and welcome meeting with an introduction to the crew and a briefing of the ports and events for the next day and the week to come. A port talk was held daily in the lounge, which just happen to almost always coincide with their daily Happy Hour. I found beer and wine were very reasonably priced at regular times, and during happy hour, drinks were half price.
Most days, the ship would sail at night and we would awake at our new destination the following morning. In November, I found that I could not enjoy the view so much sailing along the Rhine because of the short days. However, the layout of my room had the bed facing a french balcony, so I would lie in bed and look at the world pass by.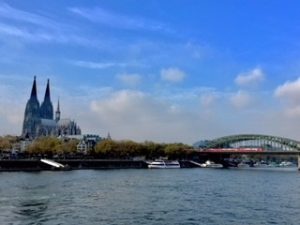 The itinerary brought us to Breisach, Germany; Strasbourg, France; Mannheim/Heidelberg/ Mainz, Germany; Rudesheim/Castles on the Rhine (where I enjoyed the view during daytime hours) /Koblenz, Germany; Cologne, Germany and finally Amsterdam, The Netherlands. The ship docked here overnight and we had a full day to explore. The dock was within walking distance to Amsterdam Central Train Station and the city center.
While in each port, there was usually a choice between two free walking tours. Earphones were included so that you could all hear the guides speak – and umbrellas too of course, which were necessary at times. There were also optional excursions at a cost, which weren't too expensive. I took part in two of these excursions and found them well worth the money.
The first was in Strasbourg, where I was still able to participate in the free excursion in the morning. Strasbourg is a lovely city with a rich history in both German and French occupation. I would love to go back there again one day with more time to explore the lovely cathedral and surrounding area.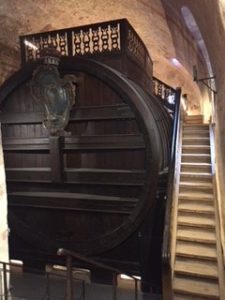 After lunch I enjoyed the Alsace Countryside Wine Tour, total duration of about 4 hours. We drove to the quaint French town of Andlau where we visited the family-run winery of Jean Wach. Here we sampled several white wines for which the area is well known and a few red.
The second optional excursion I choose was A Traditional Windmill Village – Zaanse Schans just outside of Amsterdam in Zaandam. This also took place after the free morning walking tour of Amsterdam and lunch onboard.
I have been to Amsterdam many times, so I thought I'd like to see something in the surrounding area. Zaanse Schans is a collection of typical Dutch houses, windmills & craft stores which all have preserved their original character. You visit a working windmill, a clog making demonstration and a cheese factory. All very interesting, but the weather was changing every 5 minutes from wind to driving rain to sunshine. Not a nice day for the outside experience I was hoping for.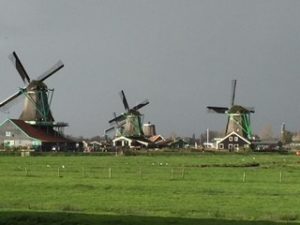 In the end, the little stress there was at the beginning of the trip, melted away and I was able to relax and watch as the shores of the Rhine River floated by. If you are thinking of going on this fabulous river cruise, don't forget your walking shoes and some rain gear, but you won't regret your decision to embark on this fabulous trip.