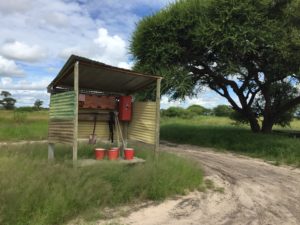 I have the great fortune to travel. In the first three months of 2018 I have flown in 737s, ATRs, turboprops, ski planes, helicopters, and a Dreamliner. I have been on 42 separate flights and will easily surpass 150 for the year. I have been to the largest airports in the world and a small trailer calling itself an airport.
I have come to love airports. The technological masterpieces of efficiency and capabilities. We often complain about having to wait or for delays, but the sheer statistics suggest that everything runs with near military precision. Examine some of these numbers: 90 million people went through London's Heathrow airport last year, landing or taking off from 2 runways. That is 246,575 people per day or 171 people per minute (one plane). Heathrow claims that each full plane arriving or departing every minute of the day does so 98% on time (on time is defined as within 15 minutes of when they said). I believe that makes airlines one of the most efficient businesses on the planet.
Total global air traffic amounted to 3.8 billion people and these people all carry baggage which is another area that we complain about. But the actual statistic for lost baggage amounted to 2.59 lost bags per 1,000 passengers. I believe I lose my car keys around my own house more often than that. Of interest, all unclaimed baggage is sent to the Unclaimed Baggage Cantrell in Scottsboro, Alabama and sold at a profit (www.unclaimedbaggage.com)
But the most important thing about an airport is human emotions. This is a place where we can observe fear, hope, courage, surprise, joy and trepidation. It represents a gathering place of humanity in transition – a field of human expectations, of longings and of celebrations. The English mobile phone company T-mobile created one of the first ever "flash mob" events in Heathrow airport. It shows all of these wonderful emotions captured in the arrivals area of the airport. The thing that I find amazing is that the events captured in this 3-minute video are being replayed hundreds of thousands of time in airports around the world.
If you can take a minute and engage in some "people watching" the next time you are in an airport, you will be awestruck by what you see and you, like I, may come to love an airport.