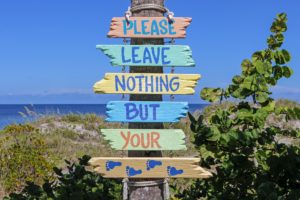 Over-tourism is a concept that not many people realize is an epidemic to certain areas. Travel trends are changing – destinations, activities, even how one gets to and from the destination is changing. There is a lot of focus on studying the economic and ecological pros and cons surrounding certain areas, but we all still have so much to learn. What is attractive to adventurers one season (or even a few years), may be a forgotten place in the next season. And with offsetting our carbon footprint being ever-present in at least the backs of our minds, travelling anywhere is a little hard to swallow sometimes. And you may be thinking, why is a travel agency writing about over-tourism? Well, because tourism is our life. Travel is our life. And if the places we love are destroyed by over-tourism, that hurts our business, our love.
To bring home this point, the Philippines just announced that they are closing the popular tourist destination of Boracay for six-months because they are concerned about the sustained environmental damage to the beaches and clear blue water over the last 40 years, according to CNN. Last year alone, the island was visited by over 1.5 million tourists. Boracay is home to about 17,000 people, many of whom rely on these tourists for their livelihood. The island will be closed to tourists on April 26, 2018.
We are not saying that visiting these popular destinations needs to cease and desist, but maybe an exploration of the lesser travelled road will provide you with the quiet solitude you require to rejuvenate your body and soul and let you experience a different place than your fellow travellers.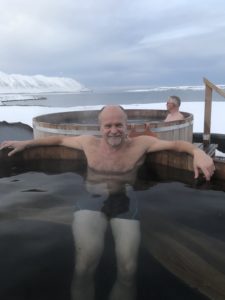 Iceland
Since the early 2000s, visitors to Iceland has steadily grown. Even between 2015 and 2016, the numbers of visitors to the Keflavik International Airport increased by a whopping 40.1%. Iceland is a beautiful country with beautiful people and beautiful landscapes. It's not surprising that this country has become one of the top travel destinations in the world. It has geysers and waterfalls and hot springs and glaciers. You can 4×4 across the landscape, relax in a hot tub filled with beer, or even scuba dive between tectonic plates.
It also has delicate moss that takes hundreds of years to grow. Conservation of their ecosystems is a very high priority for Iceland. The country depends on its natural resources to sustain not only the residents, but also the tourists that are currently flocking to the country. So, to have someone roll down the moss and uproot it, is a very big deal. Not mentioning that a celebrity just recently did that there…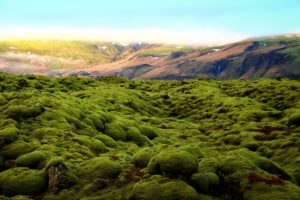 Southern Iceland sees the most visitors per year, Icelandair promotes its stopover tours which gives visitors the option to stay as long as 7 days to explore; We do have clients only staying for 2 days, and yet the maximum is 7 days. This doesn't give much time to get to the northern areas. And for stopover lengths, this is a great introduction to the beauty that is Iceland. However, if you have more time, and Iceland isn't just a stopover for you, there are many beautiful places north of the capital that are just waiting for you to explore. One of the best parts, is that most people are hanging out in the Blue Lagoon, while you are watching the northern lights in Akureyri over Lake Myvatn. There's nothing wrong with either of those activities, in fact, we encourage people to explore the southern part. However, to get the full spectrum of Icelandic hospitality and beauty, travelling northward is also encouraged.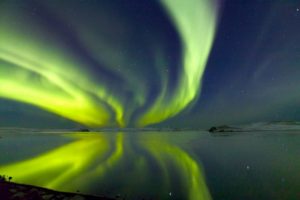 Peru – Machu Picchu
In 2016, Machu Picchu saw more than 5,000 people per day. That's 10,000 shoes treading on the paths during the busiest months in July and August. Over time, paths get worn down. Rocks get worn down. UNESCO recommended only allowing 2,500 visitors per day, but last year, the Peruvian government decided to increase the daily maximum to just under 6,000. The ruins, as well as the village where the start off point is to get up to the ruins, isn't equipped to handle that many people at once, according to the Chicago Tribune in an article outlining the destruction this historic place has had to withstand.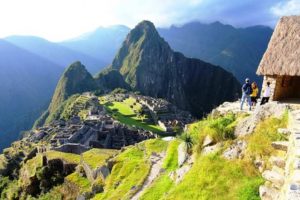 To go there today, you will find certain parts of the ruins roped off. You can still stand in awe of these attractions, but you'll just have to stand a little further away. If you are determined to see Machu Picchu, and again, we are not trying to dissuade you because these ruins are absolutely breathtaking, try going in the early morning before the crowds (and the heat) get there.
Our Inca Empire to Peruvian Amazon tour is an 11-day, 10-night adventure that takes you to not only Machu Picchu, but also the Sacred Valley. While the ruins in the Sacred Valley are slightly smaller and more spread out than Machu Picchu, you will still be able to see Incan ruins. There is a pass that will actually allow you to visit as many as 16 Incan ruins within 10 days – which is how long the pass is valid. Back to the tour: On day six, you will be guided through Cusco on a walking tour and learn more about the Incas and their struggle against invading Spaniards. There is also a Monastery, built by the Incas as a Temple of the Sun. Peru has so much more to offer an adventure traveller than Machu Picchu.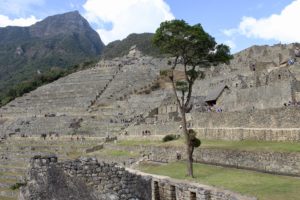 Venice, Italy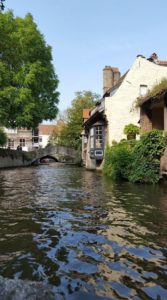 For years, Venice has been on the bucket list of travellers. It's a location connected by about 400 bridges and separated by canals. In 2016, it was voted one of the most beautiful cities in the world. It is, however, also facing some challenges. Over 22 million people visit the city each year – the resident population of the city is only around 50,000 – the growing number of tourists is weighing heavily on the infrastructure and environment, creating pollution and erosion of the banks due to oversized cruise ships sailing too close.
Again, we are not saying to not go to Venice. It is still one of the most beautiful cities in the world. It is historically and culturally significant and has so much to offer a traveller. However, if it's the canals you're looking to explore, try Bruges in Belgium. It's actually called 'The Venice of the North'. And they have Belgium Chocolate! There are no gondolas, but you can still tour the canals in a small white boat.
Still not convinced? Try England. Oxford, Cambridge, and Birmingham all have punting tours that will take you through history along the rivers and canals, by the beautiful architecture of the historical universities and medieval markets.
The idea of not being able to visit these places because of over-tourism is a devastating thought. Not being able to explore, to learn, to educate ourselves about cultures other than our own is not something that I would wish on anyone. Even exploring in our own backyards may be susceptible to over-tourism one day. Be careful where you step, explore the quiet spaces and treat everywhere you go like it's your own house.