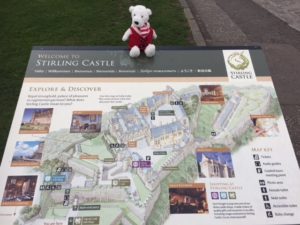 For this adventure I became Lady Amelia Bearheart.
While in Scotland I visited the magnificent Stirling Castle, about an hour outside of Glasgow.
Stirling castle is arguably the most impressive and historically important castle in Scotland. Seen for miles around, its imposing position has played a hugely strategic role throughout the centuries. Once home to Scottish Royals including Mary Queen of Scots, the building has been subject to many bloody sieges and much political intrigue.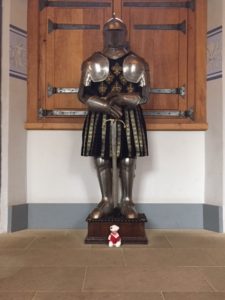 While visiting I met my Knight in shining armour.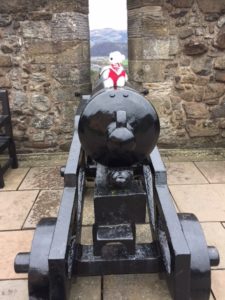 Who protected me with his strength, talent and fire power.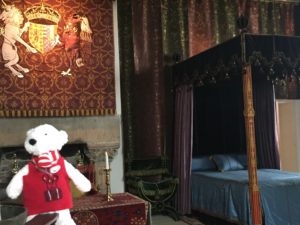 I had lovely royal dreams in my room fit for a Queen.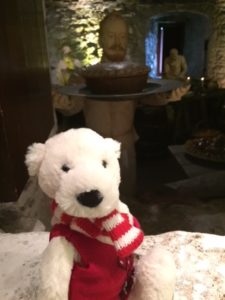 I had a tasty feast of venison, Pigeon pie and rabbit stew.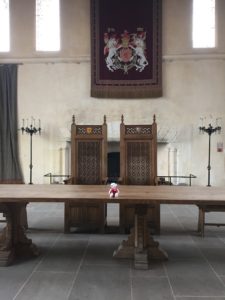 My meals were served in the elegant dining hall that hosted many incredible feasts fit for Kings and Queens.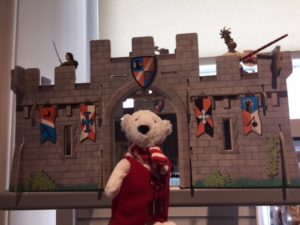 However, I felt that the rooms of the castle were too big for me, so I moved into a smaller more manageable size castle fit for myself Lady Amelia Bearheart.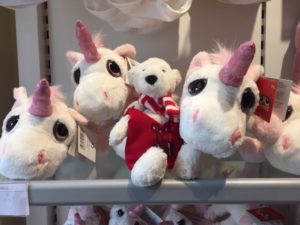 While in Scotland I made new friends with Scotland's national animal, the unicorn.
I look forward to sharing many other travel stories with you.
Lady Amelia Bearheart