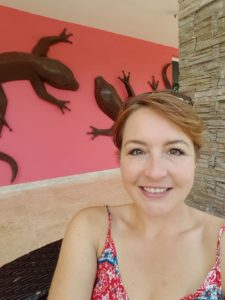 My glamorous life as a travel agent you say?  "Oh Nat can I fit in your suitcase"? And "oh please take me with you"?  And the famous; " I want your job".  Truth be told, you should be jealous!
Yes, I obviously love to travel and I have mastered the way to do it.  I only need a carry on for a 7 day trek (includes at least 1 pair of high heels), I know exactly how long it will take me to drive into the city to catch my 6am flight and I could probably do it with my eyes closed.  The Park n' Fly staff all know me very well and I am always running into clients at the airport.  My suitcase remains packed other than taking the dirty clothes out, washing them and putting them back in.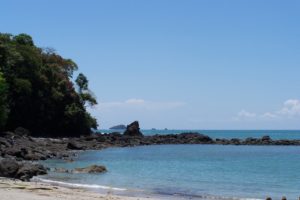 I went to Costa Rica, twice. The first trip in December of 2017 and I was in and out in less than 72hrs. Hotel inspection, meet and greets with touring suppliers and off site group experience inspections.  I had a two floor suite at the hotel (red carpet treatment), a full walking site tour of the town of Tamarindo, a catamaran mini ride and a river boat cruise in the depths of what we would call "the bush".  I flew via Toronto on the way out with an overnight then flew home via Calgary with a 3hr interrogation at customs and immigration.  Still want my job?  Thank goodness I wasn't making a connection home on the return and drove up to Banff for some R&R.
I went back to Liberia, CR in March for the full 7 day trip as a group liaison with 169 clients.  I made it back in one piece, and made a lot of great friends too!  8 hour days of being the "to go person", followed by entertaining in the evening.  I'm not complaining, I'm in Costa Rica!  Have you been?  If no, you need to go.
The next trip was Cancun in April and this one was for pure relaxation.  I actually said goodbye to a group of 41 off to Japan that Saturday morning, went home and came back to the airport on the Sunday morning! No phone, no lap top, nothing but the beach and sun for 7 days. (Who am I kidding, I had 3 groups travel that same week!)  There's no such thing as a vacation in my world.  I flew AC Rouge out of Toronto, in Premium – nice!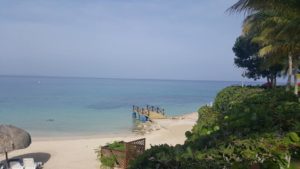 The 4th trip was this June; Colombia for 5 days (really only 3 days on the ground as I had overnight flights both in and out).  3 hotel inspections, and nonstop walking and talking and seeing.  Can't pack my high heels on this one, runners and sandals all the way.  What an amazing destination and I am so excited to bring this experience to light when I take another 155 clients back next winter. I had no idea of the rich culture and history of this country, never mind those amazing beaches!!!  It's made my top 3 of all the destinations I've been too and I've seen a lot!
You're probably thinking how there are so many miles adding up.  Well you see, when I travel for the sake of selling the destination to my clients, or for myself; I'm going off season so have to connect, or I'm going to Central America where I have no choice but to connect.  Winnipeg – Toronto – Bogota – Cartagena, and come back the same way.  And just as I am required to save my clients money, I can't be spending all of the companies money either so flying from Liberia to Houston to Chicago to Winnipeg is all part of the game.  16 hours to come home and land at 23:56.  Not terrible, until I get flagged at the airport as I always get flagged at the airport – I'm a single lady going to all these places for 3-5 days and I have nothing to declare – see where I'm going with this?  Calgary was an awful experience and then again searched here in Winnipeg after I returned from Costa Rica the second time, even with my Nexus card…people!!!
Spring and summer is sports season; my kids are in swimming and soccer, so that limits the length of time I want to be away, but again – it's all part of the job that I really do love.  Quality is highly important, and that's why I travel to all these places – to ensure you will have the best experience based on my research and own experiences.
Where to next?  Well I have the Bahamas booked in October for a work conference (you're not allowed to roll your eyes as I am in the conference centre and not on the beach!) … you still want my job don't you?!