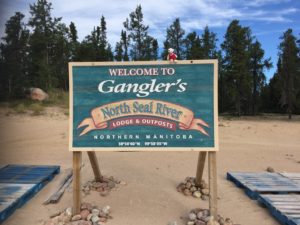 Fish On. That is 2 words I love to hear. I was up in Northern Manitoba at Gangler's North Seal River Lodge. I went fishing for Northern Pike and Lake Trout. Every few minutes someone would yell out "Fish On"; This meant that someone in the boat had caught a slimy, squirmy, yummy fish on their hook.
Gangler's is a fly in fishing, hunting and eco-tourism camp in the north-west corner of Manitoba, near the border of Nunavut and Saskatchewan. The 5,000,000 acres of barren land, 12 river system and hundreds of lakes allows guests endless outdoor opportunities. 
Since I am bear, fishing was obviously a highlight. I also went on a super cool Esker (elevated sand dunes) tour on a Quad machine and a hike through the woods exploring the flora and fauna as  well as finding artifacts from the Indigenous people that lived in the area years ago.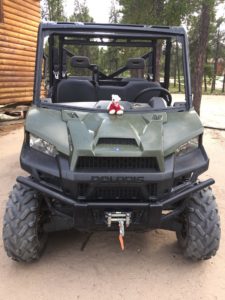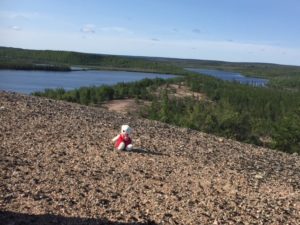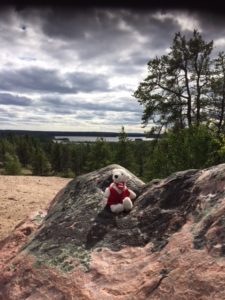 My fishing guide, Alexander, took me to many fishing hot spots. One day we flew in a small float plane into Blackfish Lake where we caught almost 100 Lake Trout. We did not succeed and catch any master anglers, but we still had a great time reeling them in.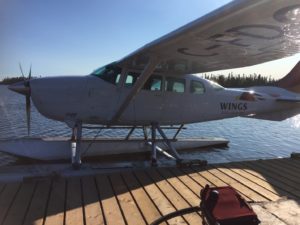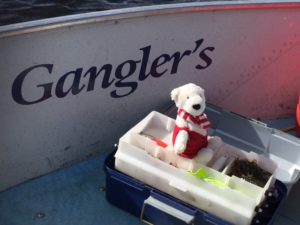 At lunch we had a yummy, yummy shore lunch of Lake Trout, french fries, beans, corn and onions. Fish cooked over an open flame is always so tasty.
Not only was the shore lunch delicious, but the meals in the lodge were also spectacular. Yummy eggs Benedict and fresh fruits was a welcome breakfast.
Gangler's has something for everyone. Trophy fishing and hunting; eco-tourism such as biking, hiking, canoeing, kayaking and exploring are just a few of the varied activities for anyone wanting a spectacular outdoor adventure. Contact my friends at The Great Canadian Travel Group if you'd like to book a fabulous week exploring the 59th parallel.