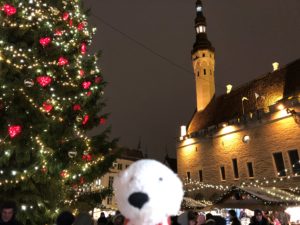 Wow, What an awesome time it is cruising on The Danube River. I went on a AmaWaterways Christmas Market Cruise and had a really exciting, informative and fun trip. Since I am a polar bear you can imagine the funny looks and stares I got while on the ship. I could not get over how many super cool things the ship had to offer.
My cabin was beautifully appointed with lovely amenities.
I played outdoor chess.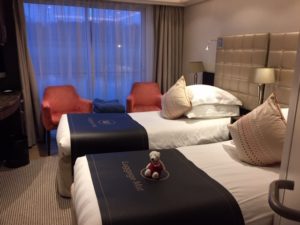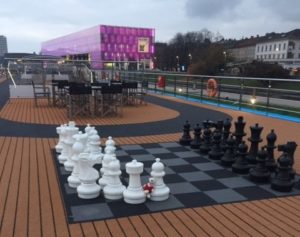 I swam in the swimming pool that was heated to hot-tub temperature.
I had a lovely head to paws massage.
I enjoyed the fully stocked bar and amazing staff.
The unbelievably yummy food and meals onboard the ship were created by world class chefs.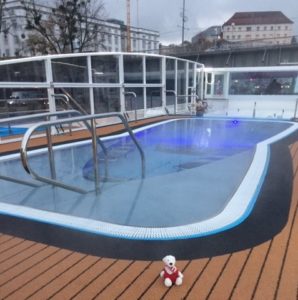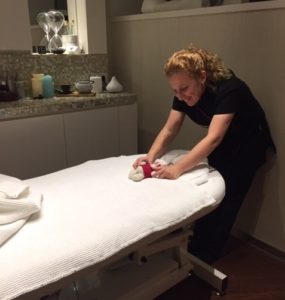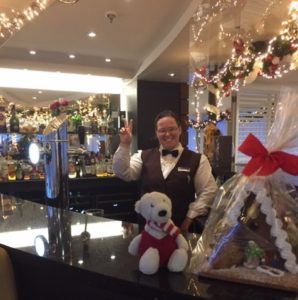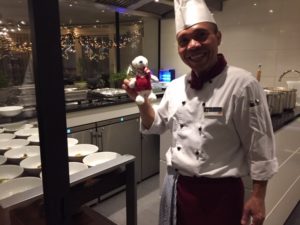 Cruising down the Danube river and stopping at numerous Christmas markets of course was the highlight.  I will always cherish the lovely items I bought while visiting the markets.
I had a beary beary beary great holiday. I can hardly wait for my next AMAwaterways cruise. I think you should contact my friend, Lindsay and let her book you on a river cruise. They are an absolutely amazing experience.