If you're thinking of a winter holiday in the Arctic dressing for the winter weather is a must!
My advice to clients is "Think Like an Onion"!  When you peel an onion you can pull it apart layer by layer, so the same goes for dressing for cold weather.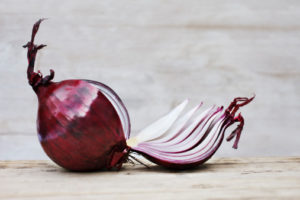 First layer:  this is the most important layer; snug fitting long underwear and long-sleeved top, moisture wick or thermal
Second layer, top:  undershirt, t-shirt, long sleeved shirt or turtleneck, sweater or polar fleece jacket or vest and a water/wind-proof outer shell
Second layer, bottom:  shorts, sweatpants and water/wind-proof outer pants
Feet:  sock liners and wool or wool blend socks; warmest boots you can find. Cold toes is the biggest problem for most travellers to the north.
Head and hands: hat (polar fleece or a fleece lined style), earmuffs or a hat with ear flaps, scarf and mitts (wind-proof are best or outside mitts that are large enough to accommodate a pair of liners).  The warmest, most expensive gloves in the world will never be as warm as a good pair of mitts.  For photographers, wear a lighter pair of gloves that allow you to work with your camera, then have a pair of mitts to put over the gloves for extended time in the cold air.
The layers of clothing should go from snug to loose as you add layers outwards from your body.  Keep the inside layers breathable and shy away from cotton as it retains moisture and dries slowly. The only layer that should be water-proof is the outside layer.
My personal favourite brand of outdoor clothing is the Columbia Omni-Heat line, that features an inside layer of a reflective material.  However, everyone is different so take time to try on several coats from a variety of brands to find your perfect fit.  Even more important than your coat is your boots, so try on lots of styles with the thick socks you intend to take on your trip.  Buy the boots well in advance to give yourself time to break them in.
Remember, a warm onion is a happy onion!