One: Beauty
Cape Town is continually being compared to Vancouver or San Francisco.  The ocean, mountains, trees, parks, beaches, golf courses, vineyards, marinas – you have it all in Cape Town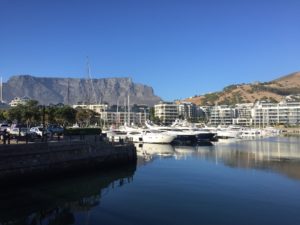 Two: Lifestyle
Miles and miles of bicycle tracks; one of the largest parks in the world is part of Cape Town and the hiking is spectacular. An entire mountain complex of hiking and biking and running is right inside the city limits. There are many golf courses in the area and the backdrop of Table Mountain or the ocean makes playing the game that much more satisfying.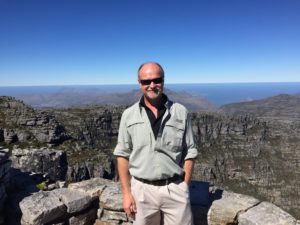 Three: Cost of Living
With the Rand in free fall and the US $ very expensive, that round of golf (with caddie) in Cape Town is about $25 USD. We had a 3 course dinner with salmon tartare and then lamb and dessert for 4 people with 2 glasses of wine each, and coffee and the bill was only $108 CDN. It is also possible to find rental accommodations for about $1200 per month for a 2-bedroom apartment.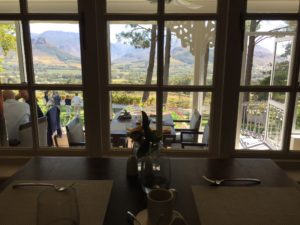 Four: Wine
Florida is a long way from Napa Valley, whereas Cape Town has Stellenbosch and Franschoeck within a 45-minute drive. The valleys and hills are gorgeous, the towns are quaint and wonderful to visit, the food is exceptional and the wine is simply divine. And top producers cost about $8 for a bottle of wine.
Five: Politics
You are a long way from having to listen to the endless discussion of the US president Mr Donald Trump. Cape Town is very different than Johannesburg – it is quiet, calm, sedate in terms of politics. Yet it is vibrant and hopeful and excited in terms of dining, nightlife and a vision for the future.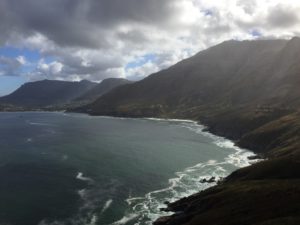 Supposedly the one downside is cost to fly and distance.  But let's consider it this way: Air is an extra $1000 and it takes 24 hours longer to get there. SO? – break the trip up and stay overnight in Amsterdam or Istanbul – these stay overs could even become the top 6th reason to go.