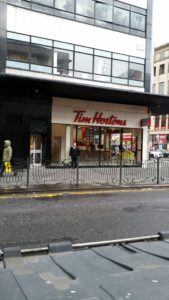 The unexpected sights began the first day when, for a moment, I wondered if WestJet had played a trick on the entire plane and returned to Halifax. Right in the centre of Glasgow is a brand-new Tim Horton's. So if you're considering a trip to Scotland but worried about how you'll manage without your Timmie's fix, have no fear. As of June 2nd, you can now get a double-double when you're away.
I recently travelled to Scotland and was quite surprised by many of the things I discovered. I expected the rich history, countless castles, rolling hills, and plenty of sheep. But what I didn't expect was a landscape nearly as varied as Canada; delicious, high-quality food; impeccable service everywhere; and the wonderfully friendly, helpful, and polite people I met everywhere.
Another great and unexpected thing about Glasgow, and many other parts of Scotland, is that almost all historical sites, art galleries, and museums offer free admission. That was certainly a pleasant surprise for me, coming from Winnipeg, where we all love a bargain!
An unexpected gem of my trip was Dumfries. It was chosen because that's where my great-great grandfather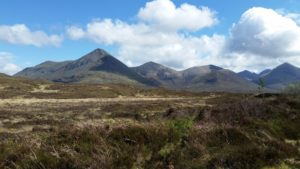 was born. Unfortunately, I was unable to find a gravestone or any other family history, but I enjoyed my two and half days there anyway. It's a quiet little city with lovely walking paths on either side of the river Nith. And Dumfries is surprisingly uncrowded for a town that has so many significant points of interest for Robbie Burns fans. There's his favourite pub, The Globe Inn; Burns House, his home for many years (you can see where he scratched his name into the window glass); the Robert Burns Centre, a museum dedicated to all things Robbie Burns; a statue in honour of his wife, Jean Armour; and St. Michael's Church where you can take a tour and see the pew he sat in every Sunday and also the churchyard out back where he is buried in a large mausoleum along with several family members. Everything in Dumfries is within easy walking distance, and cabs were inexpensive (£4 or less) when I decided I was too tired to walk.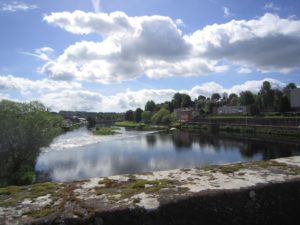 About a 20-minute drive from Dumfries is Lockerbie, and it is also worth a short visit. There is a very moving memorial to the victims of the 1988 bombing, both those who were in the plane and those who were on the ground. There isn't much in the town, however, as it seems to have been impacted by the economy, and there isn't much dedicated to tourists. There are a few good restaurants and I enjoyed a tasty lunch before returning by bus to Dumfries.
The Scottish countryside is lovely and there is so much to see everywhere you go. I didn't have a car and still found it very easy to get around by taxi, bus, train, and walking. Edinburgh is a very compact, walkable city, although there are tons of stairs and hills to climb. The bright side is that you can indulge in some of the many good restaurants and not feel too guilty. Glasgow is more spread out than Edinburgh, but still easy to navigate and walk.
One other unexpected thing brings up an important tip: be sure to always keep some coins handy! The public loos in many towns and several attractions, including Glasgow Central Station, have pay toilets.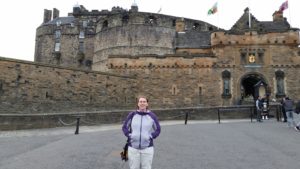 Except for two average meals, every restaurant I frequented had exceptional food with excellent service. Even in stores and shops, I received great service from the staff. Most unexpected of all, it was the people of Scotland that impressed me the most. We Canadians are known worldwide for being polite, but after being in Scotland for two weeks, I now know we need to step up our game. Everyone I met in Scotland was extremely friendly and polite (even teenagers!), asking where I was from and chatting for several minutes or more. I can't count how often I stopped someone to ask for directions and every single person without exception was unfailingly helpful. Occasionally, though, the Scottish accent was so thick I couldn't understand what was said, so I just smiled and said thank you, then continued on my way and asked someone else.