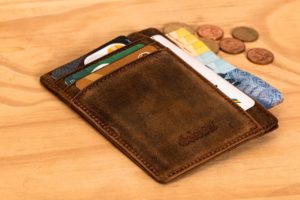 This might not be the best way for everyone to travel, however it works well for how my husband and I like to travel.
Free Walking Tours. These tours are in most major centres, and usually have students leading them. They are passionate about the area, they know the history, the hidden gems and the main attractions. I have done these tours in the following cities: Berlin, Krakow, London, Brussels and Reykjavik and have always had a great experience. They are free; however a tip is expected, and to be fair, this is how these students make money. If you liked it, tip well, if not, it is up to you.
Hop on/Hop off Tours. Again, these tours are in most major centres. We like these tours as we use them for transportation as well. If we are in a city that we are unsure if there are any attractions we want to see, we will pick a loop and ride the whole loop around, then make plans to come back to any stops we liked. Keep in mind that during high seasons, this might not be the quickest transportation, as the number of people using the services will be much higher than in shoulder/low seasons. These buses also usually have free wifi for passengers – a plus if your accommodation doesn't have this feature!
Non-chain Hotels. We always look for small, family run non-chain hotels that are close to city centre or a major attraction. Like a recent trip to Paris we found a small gem near the Eiffel Tower for less than 100 Euros a night … you could see the tower from our room! This requires extensive research and willingness to take the time.
Meals. Always look for a hotel that includes breakfast – most hotel breakfasts can keep you going all day. For lunch, look for a traditional snack that is local to the area you are in (hot dogs in Iceland, waffles or fries in Belgium, etc) that will keep you going until dinner. Try to stay away from the main tourist areas if you want to save any money on dinner. Generally, the food isn't amazing in these areas, however it is generally much more expensive. Walk a few blocks away from the high traffic areas and find local gems with amazing food, lower prices and great locals willing to chat the night away!
Private transfers/pre-booked taxis. This may not seem like a money saving tip, however it saves time which is also very valuable when travelling. If you are arriving into a city you have never been to, you maybe don't speak the language and have no idea where you are going. Why not have someone waiting for you, with your name and where you are going – they can get you there in half the time it might take you to figure out how to get there. Waiting in a taxi line, trying to find the right train, or right route – your pre-booked driver will be waiting for you on arrival, will take you and your bags to your accommodation and you can start exploring right away!
Cash/Cards/Money. Also make sure you are aware what fees your bank and credit card will charge you to use your cards internationally. Exchange, withdrawal and foreign transaction fees can add up quickly! We take local currency with us (or withdraw when we arrive) that will last us until we leave. This is for meals, souvenirs and incidentals. We pre-plan certain items that will be put on a credit card (a special meal that may be pricier, an excursion that couldn't be pre-booked, etc), but rely heavily on that local currency – once it's gone, it's gone.
Pre-booking/pre-paying. If your dates are set, pre-book and pre-pay anything and everything that you can. This cuts down on what money is going out while you are travelling, and you have an idea of what you can spend while in destination. If you have several months to plan your travels, pre-book/pre-pay something once or twice a month, or every paycheck if that works for you. It isn't as large amount being spent all at once, and allows you to research when you are looking to do. Keep in mind that pre-booking and pre-paying services do usually get you a lower rate, however they are generally non-refundable, so be sure that your dates and plans are firm.