The relaxed pace of river cruising is one of the major benefits of this type of travel. Picture yourself enjoying a European coffee while sailing serenely down a scenic river. As you are travelling with only 100 – 200 other guests, you may experience the comforts of a luxurious ship without feeling crowded. Take in the view from the outdoor sun deck, the comfortable lounge, or perhaps even your own stateroom's panoramic window or balcony. Staterooms are well designed to maximize space. Motion discomfort is rarely an issue, as the ship's movement is extremely smooth.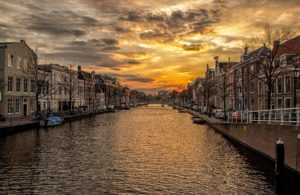 Cruises are synonymous with food, and river cruises are no exception. Cuisine is prepared by skilled chefs with fresh local ingredients, often featuring regional specialties. River ship dining rooms offer fine dining in a relaxed atmosphere. An open seating policy allows guests to eat when and with whom they choose. Dress on board is casual so there is no need to bring special clothing. Many cruise lines offer complimentary wine and beer with meals, as well as specialty coffees and other drinks. Some cruises are all-inclusive, which means alcoholic beverages are also included.
The relaxed approach extends to onboard entertainment. Local singers, dancers, or musicians may be featured, who introduce guests to the sights and sounds of the area. Evening entertainment generally consists of a lounge pianist or small band. Culinary demonstrations, craft displays, or wine tastings are popular events, as are informative presentations about the region. Stateroom televisions offer movies and other programming, and WIFI is widely available onboard.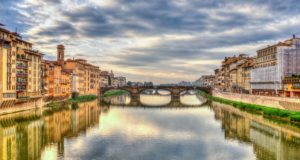 Perhaps the main reason to consider this mode of travel is the ports. Do you dream of visiting exotic locations or sites of historical significance? River cruising allows passengers to truly immerse themselves in each stop on their journey. Because ships dock in a central location of cities and towns, you can simply walk off and explore on your own, or take the ship's organized tours for must-see attractions. Most tours are included in your cruise fare. You may even choose to borrow a bicycle for your adventure; ships often carry a number for guest use. Stops may extend overnight, giving you the opportunity to experience the romance of cities by night. River cruising is a unique way to travel some of the world's major rivers such as the Rhine, Danube, Volga, Nile, Yangtze, and Mekong. Ports range from major centres to small villages, and offer a myriad of historic and cultural sites and events.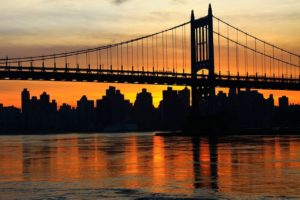 When all the inclusions are considered, the value of a river cruise is outstanding. The opportunity to experience breathtaking scenery and explore famous locales is unequalled. From luxurious accommodation to top-of-the line cuisine to intimate on-shore experiences, river cruising encompasses the best of travel.