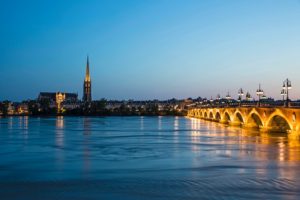 The all-inclusive nature of the Scenic program, while sometimes more expensive than lines like Avalon and Viking is extremely attractive. You could literally leave your wallet at home. You are never looking for small change to tip coach drivers/guides, etc. (it's all included). No one has their hand out and service is paramount. This is also why I like Uniworld and Tauck as they operate on the same basis.
Speaking to many of the people on board they loved this aspect – totally stress less. Another nice benefit is having a butler who is on call 24/7 while you are on board – depending on your deck and stateroom different levels of service are involved, ie: valet, drinks service, laundry and pressing.
It is very important to price compare, because I have found quite often the promotion that Scenic might be offering can be very attractive compared to some of the other lines.
As Scenic is an Australian based company the passengers generally include a contingency of Aussies and Kiwis. However, this sailing had been chartered by Burt Wolfe of PBS fame so the majority on board were Americans. 58 staterooms were comprised of his group which left 20 staterooms open and this is when Scenic decided to offer 10 staterooms to US agents and 10 staterooms to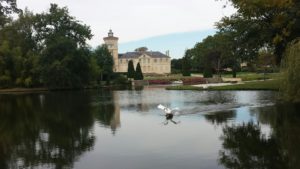 Canadian agents. We did have our token Aussie on board in the form of John Lovell, our Business Development Manager for Scenic.
The food was very good and lots of variety, though I personally tire of buffet food for breakfast and lunch everyday. The evening dinner menus were always creative, duck, coq au vin, etc. and you always had the option for some basics like steak, chicken breast, etc.
We had the opportunity to try Table La Rive, the specialty restaurant with a set menu and wine pairings. Very enjoyable however I was expecting a private room but it is just set up in the main Dining room at one end. L'Amour (Portobello's on ships outside France) is the other specialty restaurant on board and it is more intimate with a private room behind the lounge area and you have a menu selection. You need to make reservations for both of these restaurants. There is also 24-hour room service and fully restocked mini-bar daily, including snacks.
Bottled water in the stateroom and is also available for all onshore excursions with chef-prepared picnics available.
Dress code – Country Club casual – a bit dressier in that the gentlemen did wear jackets to the Welcome Aboard and Farewell dinners and if dining in the specialty restaurants – ladies wore cocktail dresses, dress slacks/tops.
The Cruise Itself
The Rivers – Garonne and Dordogne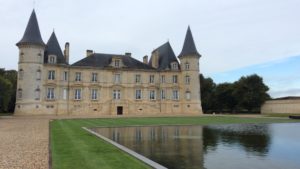 These are tidal rivers and the ship must sail with the tides. While they show an itinerary in the brochure and you do get to see and do everything they list, you will have no idea until you are on board exactly what format the itinerary will take. The ship has to sail under an old stone bridge in Bordeaux in order to go to Cadillac and back and it must be done at low tide so this portion of the itinerary really affects the rest.
When we were on the Dordogne we experienced a tidal bore (tidal wave). It was quite interesting and you could see it coming from some distance and there were board surfers and seadoos riding the crest of the wave – we could watch it all from the top deck.
The rivers are quite wide in spots to the point you can't see the opposite shore, quite different from the Rhine, Main, and Danube for example.
I wouldn't necessarily put first time river cruisers on this itinerary, (much like the Douro River in Portugal and the Po River in Italy). People who have sailed on the Rhine, Main and Danube will find this cruise quite different. Where they may be used to docking in the heart of a city, town or village, the docking places on this cruise may be in a small village but this is not generally what you are going to see as you are going inland to the various vineyards, castles, chateaus, etc. and you spend several evenings docked in Bordeaux and then sailing in the morning or afternoon to the specific port for your excursion. Again, the tides are determining where you dock.
Bordeaux Wine Roads
Comprised of Cotes de Bordeaux, Medoc, Graves, Entre-Deux-Mers, Saint Emilion.
Scenic Tailor-mades
A Scenic innovation – Firstly they serve as a listening device for the various guided tours you take similar to all of the river cruise companies. Secondly, they have a GPS component that provides a running commentary as you approach various sites of interest along the river. Thirdly, they have details and history data on all the areas/cities, etc. that you visit and fourthly, have a do-it-yourself guided tours of the towns/cities you visit.
Bicycles
E-bikes are available on board. I was amazed at the number of people who took advantage of these and everyone reported ease of use. You do have to sign a release to take a bike out. At one port they actually had so many people who wanted to ride a bike, Scenic had to rent another 20 bikes for passenger use (these were regular bikes).
Scenic Free Choice Excursions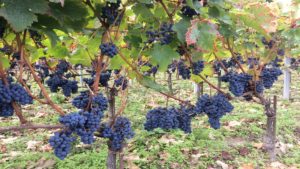 A wide selection offered with interests for everyone. In Libourne, we could choose from a tour of Bergerac and a farm visit with a tasting of foie gras; a guided city walking tour or a walking tour on your own; a St. Emilion wine tasting at Chateau Franc Mayne; and the opportunity to shop with the Chef.
In Pauillac, there was a coach excursion with wine tasting and a bike tour in the Medoc with wine tasting at Chateau Lagrange. There was also a Gala Dinner at Chateau Giscours with appetizers and a four course dinner with wine pairings in a lovely restored stable. There was a huge lit fireplace, beautiful table centrepieces and wonderful music performed by a cellist and violinist.
Moving on to Bordeaux, there was an option for a Bordeaux city tour (coach orientation with some walking); a guided bike tour; a Bordeaux Highlight tour; and a coach excursion with wine tasting to the Sauternes region.
In Archachon, you could visit Gujan-Mestras and learn about oyster farming while visiting an oyster hut and discovering the fresh taste of these gems of the sea. You could also hike to Dune do Pilat and walk through the forest of the Teste de Buch and climb the 140 steps of the staircase over Europe's largest sand dune. At the Reserve Ornithologique du Teich, you could discover Le Teich Bird Sanctuary and its 25 species of birds. There was also the choice of staying on board where there was a Mademoiselle de Margaux Chocolate tasting and wine pairing.
There was a full day excursion to Cognac while in Bourg with a tour of the town and a guided visit to Remy Martin, with a wine tasting. There was also a tour to Terres d'Oiseaux Bird Park which was a half day tour.
In Blaye, there was a walking tour through the spectacularly preserved historic centre contained within the walls of the UNESCO Citadel of Blaye. There was also a guided cycling tour from Blaye along the cliffs
In Cadillac, we could visit Roquetaillade Castle, take a Loupiac hiking tour, tour the Medieval village of Saint Macaire or take a Cadillac walking tour.
On a scale of 1 -5, I would say that the Scenic River Tour is definitely a 5.