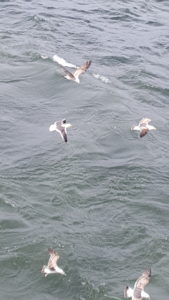 Most travellers head to Antarctica to complete their 7th Continent, for the amazing scenery and ice, and for the wildlife. Just having returned 4 days ago, I remember all of the amazing wildlife.
With just under 2 days from Ushuaia to cross the Drake Passage, much of this time was spent on board enjoying the bird life which included; Wandering Albatross (which just happens to have the longest wingspan of any bird on the planet, reaching up to 3.5 metres across!), Southern Giant Petrel and Southern Fulmar.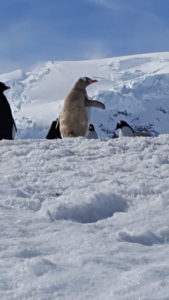 It was quite serene watching the bird life play behind the stern of our vessel.
Once we arrived to the Antarctic Peninsula, we were greeted by both Gentoo Penguins and Weddell Seals. Throughout our voyage, we visited many penguin colonies, viewing Gentoo, Chinstrap and Adelie Penguins.
We were also very fortunate to find an Albino Penguin, the rare Chinstrap Penguin has a condition called isabellinism, a mutation that dilutes feather pigments.
We learned very quickly about 'penguin highways,' and how they have the right-of-way. We were delayed about 30 minutes returning to our zodiacs one afternoon, due about 200+ penguins heading from the water, up hill to their nesting area.
One afternoon, we enjoyed a pod of Orcas playing along side our vessel, for over an hour. It was quite the show! We also spotted and enjoyed both Humpback and Fin Whales.
Both Arctic & Antarctic Expeditions are a great way to enjoy the wildlife of the destination.