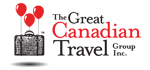 I've worked at The Great Canadian Travel Group almost a year now. And although that is not a long time, I have definitely learned a few things that I didn't know before working here. It's amazing what kinds of information can be soaked up if you just listen and ask questions. There is a lot of information floating around, even when you don't think it's important, it may come in handy one day. Like how to make a proper pot of coffee or that when representatives from various travel companies come calling, they generally bring treats like chocolate or cupcakes. Travel consultants like food.
Like a lot of people nowadays, I used to book all my travel online. While driving by travel agencies, I'd think to myself, "now why would you need a travel agent if you can do all of that online?" Well, for a lot of reasons. One of the main ones is because I wouldn't have a job if travel agencies (this one in particular) didn't exist. But my selfishness aside, there are many reasons that travel agencies still exist.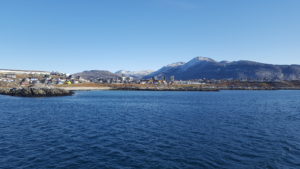 We form relationships with travel suppliers and therefore, are able to provide you, the client, with the best prices possible that you wouldn't be able to get if you were to book online. We work endlessly to be able to provide you with the best price for your budget and your wish list. Every day, when I leave at 5pm, there is more than one consultant still in front of their computer making sure that the hotel still has room or that the tour you're taking at 2pm on August 25 in Nuuk, Greenland is picking you up from your hotel.
Speaking of getting you the best price, the search for "last minute deals" may not be in your best interest. Sometimes, yes, you can find such awesome sun package deals that you'd be silly to pass up. But, for example, if you wait until the last minute to book flights to get you to your port for your cruise, you may find the fares actually go up the closer to the departure date you get. Prices are based on availability and can change instantaneously; your travel consultant would know that without you having to keep checking dates on a website.
Want to travel to Iceland, but only as a stopover, and only for two days, and then move on to London, then Amsterdam for a week? Unless you have a lot of spare time, you may not want to attempt this because it can get very convoluted. That's why we're here! We plan, re-plan, call, email, reply, hold, plan again, consult, etc. until we find you the best possible schedule that meets your needs. And even then, there may be a schedule change, beyond our control, but we will notify you as soon as we receive the notification.
Insurance, insurance, insurance. We remind you how important it is to have travel insurance. I for one would be thousands of dollars in debt because of a silly little fall in Scotland that fractured my ankle while going down Arthur's Seat in Edinburgh. And although my first emergency room visit was apparently free (according to the nice letter I received after returning home), the cost of the surgery, the ambulance and the hospital bed/food would have still cost me money.
Travel consultants are also with you 100% from the time you come/call/email to inquire, through the booking process, all the way until your feet hit your home turf when you get back. If there's a problem, we'll work tirelessly to solve it to the best of our abilities. And we answer the phone and don't have hold wait times. Even if you are put on hold with us for a few minutes, our hold music is pretty awesome. Someone will always get back to you if you leave a message.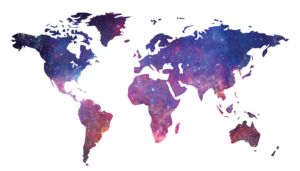 You want to book somewhere, but you don't know much about the country? There is someone in our office who has likely been there. You see, travel suppliers sometimes offer agents a discounted rate to experience their tours so that we can sell them better. These tours are called FAM tours, or familiarization tours. In fact, during my time at The Great Canadian Travel Group, our agents have gone to Iceland, Greenland, Antarctica, Ireland/Northern Ireland (twice), Scotland, Norway, Costa Rica, Italy (twice), Mexico (twice), the United States, Germany, Holland, England, South Africa, Tanzania, Botswana, Kenya… I'm sure there's more, I just can't think – I'm only on my second cup of coffee… We have booked trips on all continents, and amongst all our consultants, we have been to over 130 different countries around the world. That's about 66% of the ENTIRE WORLD covered by our agency alone!
You see, travel agencies exist because there are more important things to do when planning a trip, like remembering to pack an extra pair of underwear and a toothbrush in your carry-on, than figuring out how to make sure you have a legal connection or if you have your hotel transfers in place when you arrive. Leave that up to us!
Please note: that if you have a friend, or an acquaintance, that is a travel consultant, maybe instead of asking for free travel advice while holding a pint of Guinness at a birthday party for your mutual friend John, ask for their card and call them during regular business hours. It's like asking a doctor to diagnose your weird leg rash while curling in a bonspiel or asking for a free massage from someone you overheard talking about being a massage therapist.