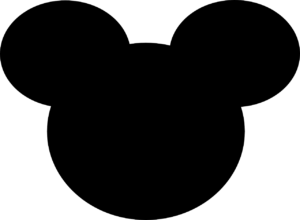 So, you want to take your family on a trip, but don't really want to take them back to Disney World or land or where ever else Mickey Mouse has lent his ears. It's not that Disney is a bad place, in fact, it's the happiest place on earth! It's just those lines and that heat, and maybe you've already done it and don't want to elbow your way through the crowds just so your child can get Minnie's autograph. Maybe it's peak season and the thought of pushing your way to find the end of the line of It's A Small World is making you sweat. There is another way! We've canvassed our consultants for their best family-friendly travel options and have come up with the following list to help you start planning your next family adventure.
If you'd like to take a baby travelling with you, you can pretty much go anywhere you want because they basically just sleep, eat and poop (and cry). You can read about my family trip to Saint Lucia with my 4 month old here. But for older children who either don't sit still or need a little bit more entertaining than what is required for an infant, there's a little more planning to do on your part. Thankfully, The Great Canadian Travel Group has consultants that know and are ready to help.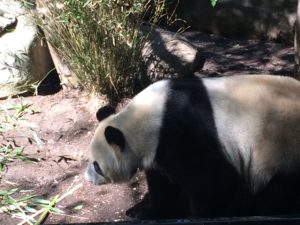 United States
San Diego, California
Ok. San Diego is approximately an hour and 45 minutes from Disneyland so you can still go there if you choose, and there are shuttles that will take you there. There is the San Diego Zoo and the African Safari – you can get a deal if you purchase passes for both attractions. San Diego also has Seaworld, which isn't just about the marine animals, it is also a theme park with rides and, of course, cotton candy. Don't worry, you can walk off all the sugar as you explore the city and the pier.
Phoenix, Arizona
If you don't feel like going to Central America or the Caribbean for a winter get-a-way, look no further than Phoenix. There are a lot of resorts that offer different kids camps and activities. It's a nice alternative during the winter for those that don't want an all-inclusive. Even Amelia took a vacation there with one of our consultant's family.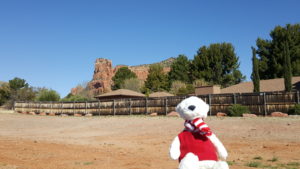 Orlando, Florida
This was a suggestion from Lindsay, our Disney Specialist. She recommends Disneyworld for a great family vacation. There's the Magic Kingdom, Epcot Center, the Animal Kingdom, Hollywood Studios, and probably lots more cotton candy. There are peak seasons and shoulder seasons. Contact Lindsay (lindsay@gctravel.ca) and she'll let you know the best time to go and help you plan your Disney Adventure. Don't want to go for Disney? Why not try out Orlando's expanded Legoland?
Kapolei, Oahu, Hawaii
It's still Disney, but in a more Hawaiian way. Aulani is a five-star Disney resort located about 40 minutes from Waikiki. There are no rides, but they have gone all out in providing activities for kids. There is Aunty's Beach House which is included in the price and is a kids club (it is very secure – your children get a GPS tracking bracelet and are in a big fenced area with an outside and an inside). What Disney kids club is complete without a dress up room with a costume for every single Disney character you can imagine. The staff also have a planned scavenger hunt around the resort, something you can do as a family. They have snorkelling in a pool where you can see a lot of really neat fish without having to go to the ocean, a lazy river, and if you're there for Halloween (a good priced time to go), they plan a big Halloween party with great activities and trick or treating at the resort complete with a big glow-stick party at night. A master story-teller shares Hawaiian legends around a fire every evening. Family members of all ages are welcomed into this magical circle. If you have any questions about this resort and what else it has to offer both children and adults, contact Candace: candace@gctravel.ca
Canada
Niagara Falls, Ontario
There is so much to do in Niagara Falls. There's the giant indoor waterpark (Fallsview Indoor Waterpark). It's North America's largest indoor waterpark and resort with three acres of fun for the whole family. It's a three-minute walk to the actual falls and the various shops and attractions along the strip. Clifton Hill has the Niagara Skywheel, which is a great way to see the falls from a different perspective. Of course, a trip to Niagara Falls isn't complete without taking the Hornblower Niagara Cruise (it's similar to the Maid of the Mist but starts and ends on the Canadian side). You can board a catamaran or a jet boat that gets you as close as possible to the falls.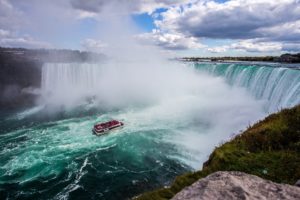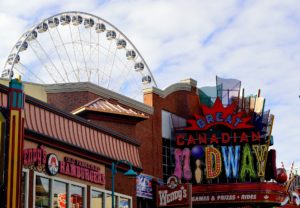 Banff/Jasper, Alberta
Mountains. What child doesn't want to see those ice cream topped rocks? Whether you're driving through or keeping it as a destination, Banff and Jasper National Parks are sure to offer you endless exploring and fun. Banff has a gondola ride that takes you up to the top of Sulphur Mountain where you can gaze upon the beauty of six different mountain ranges on the way up. There is a boardwalk at the top that will take you to a nearby National Historic Site. Straddling the two National Parks is the Columbia Icefield, the largest ice field in the Rocky Mountains.
Disclaimer:
By no means is this list exhaustive. There are so many places in Canada (and the world) that are perfect for a family vacation. And, every family is different. Walking around Old Montreal, marvelling in the historic architecture, may be something that your family will enjoy. From coast to coast to coast, Canada has an extraordinary number of places to see and activities to do.
Europe
River Cruises
If you have been saving up, or have a little more expendable income, you might want to check out some all-inclusive family river cruises. There are companies that gear their onshore excursions and on board activities towards children (young and older). Contact Charlene: charlene@gctravel.ca if you'd like to find out more about these family friendly cruises.
Italy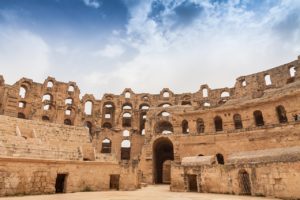 Would your family like travel to Italy together? It sounds like it's all about wine, but we can book you on a visit to a gladiator school to become a gladiator for a day. Wield the sword and learn about Roman history while exploring Rome's cobblestone street with a local specialist.
All-inclusive Resorts
For those looking at all-inclusive resorts, our consultants would suggest Beaches Resorts and Club Med as these will have a lot of activities for kids. Your child/children can even bake you chocolate chip cookies or learn how to make a volcano. Atlantis Paradise Island in the Bahamas is also a perfect place for a family vacation. They have age appropriate programs for children ages 1, all the way to 17.
Relax and Explore
Whatever your family dynamics, we can help you book the perfect family getaway. Our consultants may not all have children, but they all know how to plan the perfect trip for you whether you like extreme adventures or a quiet stroll through historic towns. We can get you there. Your Family Adventure Awaits.