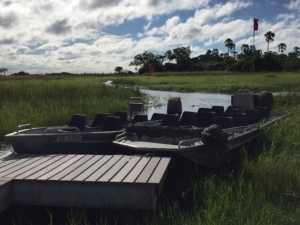 It is a little unusual to say, "I am really looking forward to going on a wet African Safari." Most people wonder why you would want to go and sit in the rain. But a 'wet safari' is the experience offered in the
Okavango Delta of Botswana and the camps that I had the privilege of staying at in March 2017.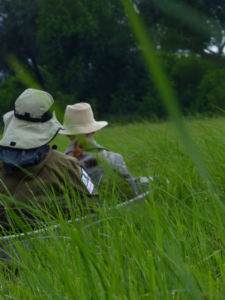 What is the Okavango Delta: It is the world's largest inland delta covering 60,000 sq km or slightly smaller than Ireland. The heavy Jan-Feb rains in Angola flow eastward and hit the tectonic plate of the Kalahari Desert. The immense volume of water floods over the river banks and spreads over this vast area. The Delta is one of the flattest parts of our planet as there is less than 2m change in elevation over the entire area.
This shallow water paradise becomes a haven for wildlife. Every type of animal will come to this area and it is spectacular to experience the entire spectrum; from hippos and crocodiles to lions, elephants and antelopes. Birds are exceptionally plentiful given the abundance of surface water. The Delta is reported to have the greatest concentration of wildlife and is one of the 7 wonders of Africa and is a UNESCO site.
The camps are on islands and mostly elevated above the ground. The transportation can be a jeep through water or a flat bottomed motor boat. Or traditionally, an open dugout canoe (called a mekoro) is poled rather than paddled. Silently gliding through the long grasses, observing the many animals, the birds, the butterflies and the frogs. It is an exceptional way to really get down and personal with the water wildlife.
Contact us today to book yourself on this phenomenal escorted tour!