Our latest newsletter has Portugal as the featured destination. When asked to write a blog to feature in it, I thought it would be easy! After all, I am Portuguese and lived there until I was 39 before moving to Canada. But in fact, it isn't that easy! There is so much to tell and so many stories to choose from that I found myself wondering where to start.
I guess a great way to start would be by saying that Portugal has been voted the best destination in the world for two years in a row in the World Travel Awards, the "Oscars of world tourism". Everyone should go there! 
Portugal is the European country with oldest borders (I didn't say oldest country in Europe, those are different things) and it has an amazing coast line that extends for 1.794 km (1115 mi). Of course, the main attraction must be the amazing beaches and, believe me, some of them are amazing. But a country with almost 900 years of history has, in fact, much more to offer. Its rich culture results from many influences including Roman, Celtic, Lusitanian, Phoenician,Germanic, Visigoth, Viking, Sephardic Jewish, and Moorish. All of these influences are still visible from the north to the south in many ways, even if the Roman and Moorish are the most visible, being also the most recent.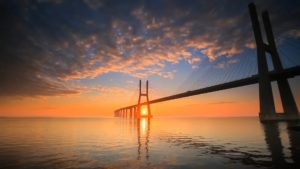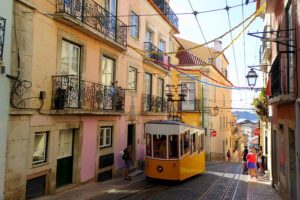 Visiting Portugal has the allure of a 2 in 1 Holiday. You may opt for spending your time visiting the historic centers of Lisbon or Porto, the country's two main cities. Both have contrasts of the modern and comfortable cosmopolitan places they are, while keeping the old traces and vestiges that built their histories and are still preserved physically ans well as ingrained in the peoples' culture.
If you are a sun lover and a holiday without beach, sun and amazing drinks isn't a holiday for you, Portugal is also the place you want to be! From the northern point near Spain, going down to the most southern point of Europe; Sagres (in Algarve) bathed by the Atlanctic Ocean and then East towards Spain, bathed by the Mediterranean sea; with beaches, amazing fish, prize winning beers, typical dishes and bread, Portugal has it all. And, believe me, we the Portuguese love to enjoy it!
There's so much more to tell, but I hope to have at least made you think about going to Portugal for holidays. If you would like me to assist you in creating an unforgettable Portuguese experience, please don't hesitate to contact me by email at John@gctravel.ca.