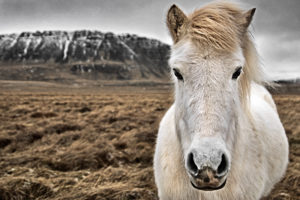 Iceland, according to the Institute for Economics and Peace, is the most peaceful country in the world. It is home to just under 350,000 people and is also the most sparsely populated country in Europe. For an island with an area of 103,000 sq. km (40,000 sq. mi), this country has everything from volcanoes to geysers to fields of green moss that takes hundreds of years to grow to majestic waterfalls.
Geologically, Iceland is part of the Mid-Atlantic Ridge. This ridge marks the boundary between the Eurasian and North American tectonic plates. What is especially amazing about this area is that you can scuba dive (or as a day tour) in between these plates to see some fascinating marine life, be in the spot that Iceland was created and, in some places, actually touch both continents at the same time. This rift, called the Silfra rift, has visibility that exceeds 100m, making it the some of the clearest water in the world.
Iceland is a world leader in renewable energy. Almost all electricity in Iceland is produced using renewable energy sources. According to Inspired by Iceland (the country's tourism website), 90% of Icelandic households are heated with geothermal water. About 73% of electricity is provided by hydro power plants and 26% from geothermal energy, accounting for over 99% of all electricity consumption in Iceland. And although modes of transportation in Iceland still use conventional fuel, there is a growing number of electric vehicles in the country.
Tourism is Iceland's largest export sector as it accounted for more than 10% of the country's GDP in 2017. It is among the countries in the world who are most dependent on tourism.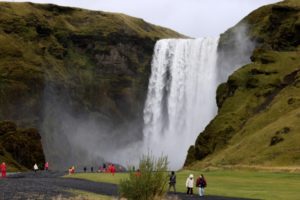 Where should you go?
Iceland is typically divided into eight different geographical regions. Each region is slightly different, but all are unique. If you can't decide and want to cover as much as you can, we have a guided circle tour (or this one) that'll get you to pretty much every corner of the country, or you can go on a self-drive (or this one) or ask one of our talented Iceland Experts to help you choose your own adventure.
The East Coast:
This area is home to the country's largest forest, lush farmlands and a bunch of small fjords and islands. Because of all the natural harbours, there are a lot of fishing villages and seaside communities to visit. Iceland's three National Parks are located in the east, as well as Lake Myvatn and its Nature Baths. It is in this region that you can walk behind Seljalandsfoss waterfall and look out through its curtain of cascading water, visit Golden Falls and the geothermal area of Geysir, and visit an ancient Viking Parliament area of Þingvellir National Park. A self-drive is a great way to see these national parks and natural wonders.
The West Coast:
One of Iceland's most geologically diverse regions. It contains all of what Iceland has to offer from volcanoes to waterfalls. You can journey to the centre of the Earth; stroll along a volcanic sand beach; and cross eerie, moss-clad lava fields.
The Westfjords:
One of Iceland's best kept secrets. You can explore the Westfjords and the Snaefellsnes Peninsula with its glacier covered volcano and spectacular coast line. There is a lot of opportunity to hike in the remote and rugged Westfjords and discover the mountains and fjords of Iceland. Keep your eyes peeled as you hike along moss-covered lava in Borgarfjordur to the 3,500 year-old Brabrok volcano cone, you may see the elves and trolls that live there!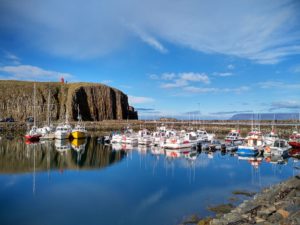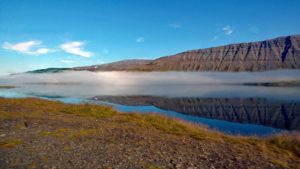 The South:
This is home to some of the country's most visited tourist attractions. Discover the best of south Iceland while you bathe in the Blue Lagoon Geothermal Spa, one of National Geographic's "25 Wonders of the World". You can walk on lava and explore Europe's largest glacier, Vatnajökull Glacier.
The North:
Lava fields and smooth hills carved out by rivers, northern lights and mystical lakes. That's what you'll find in the northern region.  Visit the Iceland that most tours don't go. Tour the "capital of the north", Akureyri and enjoy the comforts of an on-site Northern Lights Shelter.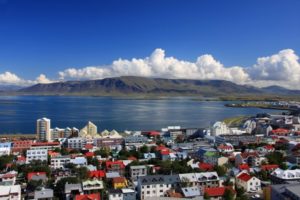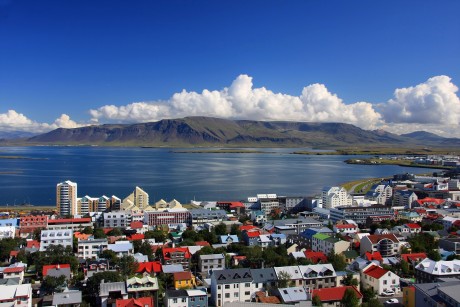 The Capital:
Reykjavik's population is about 120,000 and has a skyline pretty much void of the tell-tale skyscrapers that are seen in most capital cities. In a place where traffic jams are few and far between and an unavoidable energy is felt, Reykjavik is definitely a must-see city on your Icelandic Adventure.
The Reykjanes Peninsula:
Lighthouses outnumber villages. You'll be flying in to Keflavik Airport, which is located on the Reykjanes Peninsula. Stop into the Blue Lagoon for a spa day.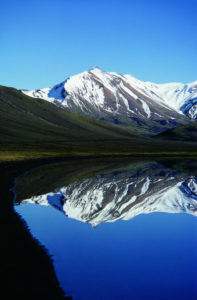 The Highlands:
For centuries, the interior of Iceland was virtually inaccessible – this is where outlaws would go hide. A self-drive is ideal to venture into the landscapes of the interior. If you're looking for an adventure that takes you off the beaten track, look no further than Iceland's Highland Adventure. If you'd rather have a tour guide, Across the Wilderness will take you through the highlands in a 4×4 mountain coach.
In a world where everyone is in a hurry, why not take the time, slow down, and experience a place that has more untouched wilderness than anywhere else in Europe. Experience Iceland, there's a lot more to this country than what you've heard on the news. Contact one of our Iceland Experts to help you book your Iceland Adventure.