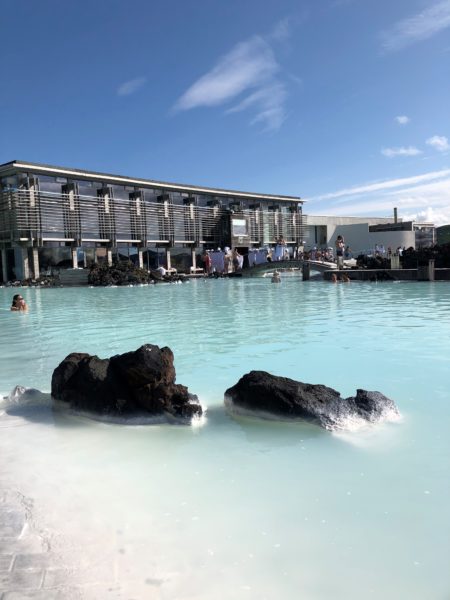 When in Iceland of course I had to visit their world famous geothermal spa at The Blue Lagoon. It is a wonderful experience, and very handy to Keflavik airport so easy to visit even if you only have a stopover in Iceland. But, it can be very busy. "Why not try one of the many smaller facilities in Iceland?", I thought, or even experience one of many public pools, which are also heated with geothermal waters.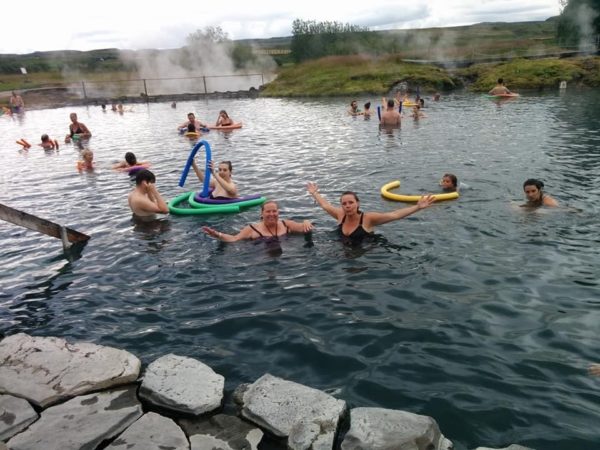 If you are touring the Golden Circle area on your own on a self-drive, I suggest a visit to The Secret Lagoon near Fludir. It is a natural hot spring with a sandy bottom and constant feeding of fresh thermal waters keeping the pool at 38-40° Celsius year round. The pool's natural surroundings and steam rising into the air gives the place a magical feeling.
The Secret Lagoon is well worth the visit, especially just after snorkeling the cool, glacial waters of Silfra in Thingvellir National Park. Silfra is a fissure created by the separation of the North American and Eurasian tectonic plates cutting through Iceland. The Silfra fissure fills with glacial water that has been filtered underground for decades through hardened, porous lava rock. The filtering process of the glacial water makes Silfra one of the clearest bodies of water on earth, with up to 120 meters of visibility. The astonishing clarity of the water reveals a mesmerizing underwater world full of colors you don't see above the surface.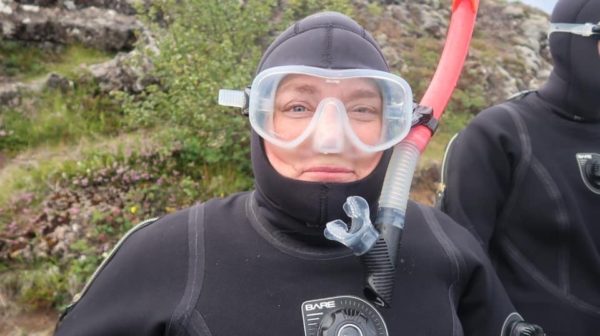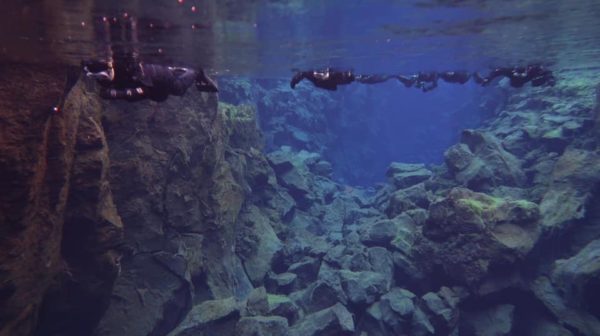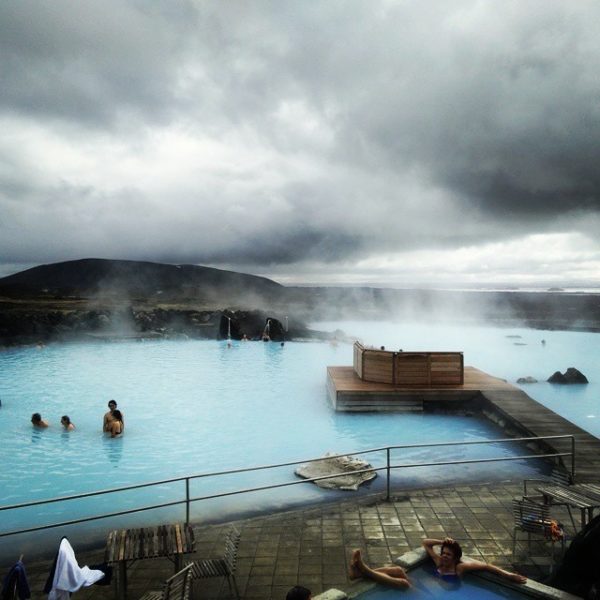 If your travel plans include a trip up to the northeastern part of Iceland, the Myvatn Nature Baths are well worth a visit. The Lake Myvatn Geothermal Area is 89 km from Akureyri, Iceland's northern capital and approximately 105 km south of the Arctic Circle. The area has an abundance of rich bird life and a unique natural setting.
The bathing lagoon is a man-made construction with a bottom of sand and gravel similar to that of the Secret Lagoon. The water supply comes from the National Power Company's bore hole where the waters are about 130° Celsius. When they reach the baths, they are cooled to a more temperate 36-40° Celsius. Lie back, relax, and enjoy the natural surroundings.
Iceland is full of geothermal spa's, so when touring why not plan some relaxation at one of their many alternatives to the Blue Lagoon.