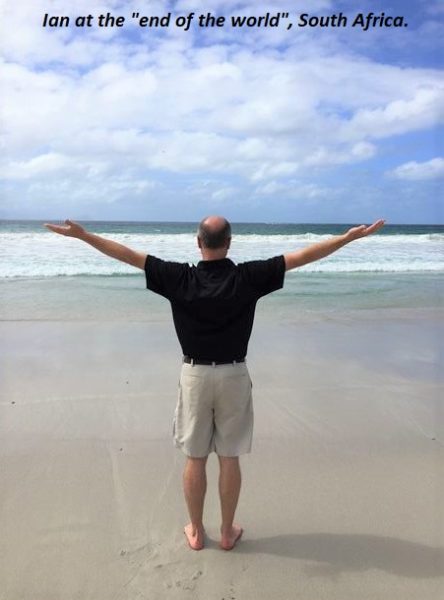 Dear clients,
We're past the 2-month mark of the COVID-19 pandemic and things here in our part of the world are beginning to look very positive and hopeful. We know there's a long way to go before our world opens up fully. But, little by little, we'll get there.
Our staff continues to be here for our clients, supporting them and guiding them through a myriad of rebooking and rescheduling options and, in some cases, refunds. New bookings are being made for travel in late 2020, in 2021 and even into 2022. Yes, we will travel again!
Most of our clients, and the majority of clients of travel companies around the world, realize that these are unprecedented times and that we find ourselves in a situation none of us could possibly have foreseen. They understand that policies are constantly changing, are not consistent from supplier to supplier, even differing from country to country with the same supplier. And they are aware that our industry has been almost decimated by the global shutdown.
Unfortunately, not all people are understanding of the difficult situation faced by agencies, travel and tourism suppliers.  The debate rages on about whether a travel credit versus a refund is fair compensation during these unique times. Those who argue for refunds either don't consider, or simply don't care, that their demands could well push a business into bankruptcy.
If most or even half of the industry's current suppliers go bankrupt now, during this crisis, what travel options will there be in the future? And, what price will travellers have to pay for these remaining options? At the same time, people that are arguing for full refunds now did not wisely invest in travel insurance, but still demand the protection insurance would have provided to them.
How best to protect my business and my staff but still serve our valued clients and meet their needs to the best of our abilities? Those are the questions still swirling around in my mind every day, even two months later. But, I know that I've got an amazing team that are totally invested in connecting with their clients and taking care of them. And I know, that caring and those connections, for their clients and for each other, will get all of us through!
We are here for you, to help you Create Your Best Days Ever!   Get in touch with us anytime!
Warm regards and please take good care of yourself and your families,


R. Ian Kalinowsky,
President &  Owner