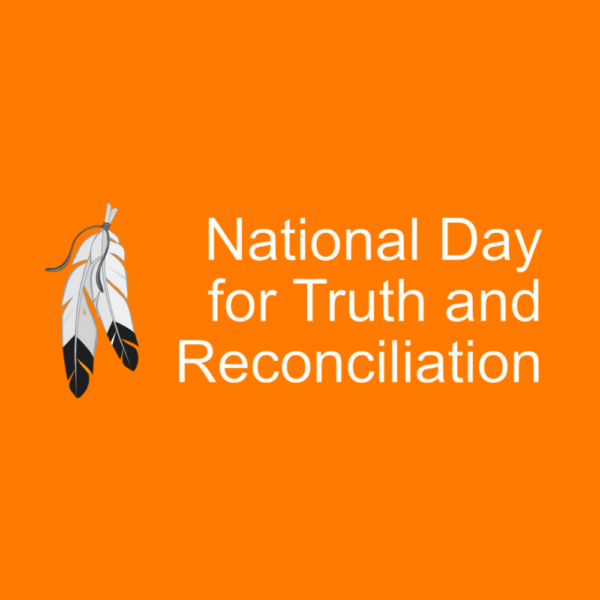 Today, 30 September, 2021 marks the first official National Day for Truth and Reconciliation here in Canada.
It's not a "holiday", at least it shouldn't be seen as one, even if it is a day off work for some. It is meant to be a day of learning, a day of listening, a day of trying to understand Canada's colonial and settler history and the many injustices done in the name of a "civilized" society. And the systematic injustices that are still happening.
For me it's a sad day as I think of all the children who lost their lives in Indian Residential Schools and lay in unmarked graves across our country. All the children who survived residential schools but whose lives were irreparably damaged. All the parents who had their children torn away from them and their hearts broken. All the families whose beloved children, grandchildren, sisters, brothers, nieces and nephews were taken away by force. Some to return, often changed into strangers, some never to return.
I try to imagine what it would be like to have someone knock on our door and take away my daughters when they were as young as 4 years old. To take them from our loving home and put them in a cold, institutional place where their hair was roughly chopped off and their clothes taken from them; where they were given a number instead of being called by their name; where they didn't understand the language spoken around them yet were forbidden to speak their own; where they were not fed properly; where they were abused mentally, physically and for some, sexually; where they cried themselves to sleep from homesickness and despair. Heartbreaking.
Now, I try to wrap my head around the idea that if I was of First Nations, Inuit or Metis descent this could have happened to my children as late as 1997. Less than 25 years ago this was still happening.
How could any decent human being of any race or religion think that this was OK?
So, on this day of Truth and Reconciliation I completed my online course Indigenous Canada, offered by U of Alberta. It's divided over 12 weeks but you can complete it faster or take longer, depending on your schedule. There's a small fee if you would like to receive a certificate once you've completed the course, but it's free if you don't want a certificate. I'd highly recommend it! I've also listened to a number of survivor's stories and watched a movie called "We Were Children". I plan to look for more online courses, read and listen to more survivor's stories and watch more documentaries and movies, to try and understand as best I can what the Indigenous people of our country faced in the past and are still dealing with every day.
May we all come to a better understanding of each other and this land that we all share.