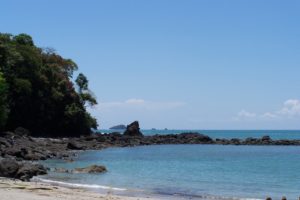 Everything is genuine in Costa Rica, from the locals' smiles to the serenity that pervades everyday life in this country. All that is pure and full of life is right here in this tropical region which, although small, offers a wide variety of landscapes and climates and boasts an impressive 6% of the world's existing biodiversity. It's not difficult to find something here for everyone, from souvenir-hunters to adrenaline junkies.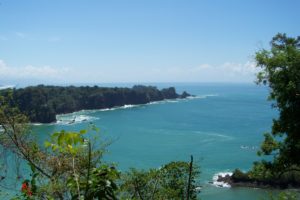 Nestled between the warm waters of the Pacific and 1,100 acres of tropical rainforest, our luxury resort – the Los Suenos Marriott – offers amazing views of the ocean, colonial-inspired interiors, great dining options in its five restaurants and the most amazing pool I have ever seen. Out on the promenade, you can hit the casino, enjoy a relaxing massage or check out the souvenirs.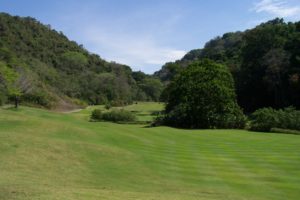 The resort is famous for the 18-hole La Iguana Golf Course, which stretches along the lush rainforest and offers spectacular views of the Pacific. If you have an early morning tee-off-time you will likely observe wild monkeys, iguanas and tropical birds in their natural habitat. Beautiful scenery combined with the professionally designed course makes this a real golfer's paradise.
Three minutes away is the town of Jaco, where you really get a feel for Costa Rican culture. After browsing the local shops, be sure to have dinner at the Ed Hicaco restaurant, famous for its lobster and outdoor patio setting on the beach.
Adventure lovers will be happy to discover Tranopy. Ride the Aerial Tram atop the rainforest canopy, enjoying the phenomenal views and insightful commentary from your guide as you ascend, before taking one 10 thrilling zip lines all the way back down. This is an exciting way to spend your morning before relaxing back at the hotel.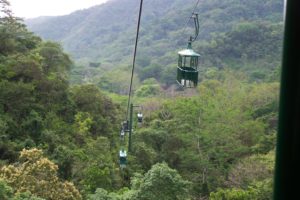 For the naturist, Costa Rica has something to offer too. Turu Bari Eco Park is spread over 583 acres of land and ancient mountains and home to exotic birds, butterflies, flowers and over 300 species of trees. Learn how they grow pineapples, or extract sugar in an old-fashioned sugar mill. All you need is a good pair of runners, a hat, some water and you will want to get lost in nature's wonders! Before sitting down to a real, homemade lunch on the grounds, I recommend you try out the Sensational Cable, an exhilarating 3,280 cable flight up and across the river! Another must-see destination is Parque National Manuel Antonio. You won't be alone here though, as white-faced monkeys are everywhere. Just keep an eye on your food! I took a one-hour hike through the forest and was rewarded with an incredible aerial view of the beach and ocean. It was worth it.
On my last evening in Costa Rica, I dined at Villa Calentas, a tropical Victorian and Neoclassical mansion with grand rooms and dark stone corridors, offering a panoramic view of the Nicoya Gulf. There is nothing more magnificent than sitting by an infinity pool overlooking the ocean as the sun sets.
Aside from all the touristy things to do, I really suggest getting to know the proud Ticos (locals) at their roadside stands; they will make you feel welcome – as did everyone I met on this unforgettable experience.