Little did I know, crossing the Drake Passage on the 15th of November 2017, that I was coming upon my 7th Continent.
During our childhood, we travelled to several destinations within North America.  Australia was my 2nd continent, living there for 1 year on a work abroad program when I was 20 years old.
Spent most of the year travelling and working on the East Coast, along with Darwin and Alice Springs in the Outback.
I have travelled to Edinburgh, Scotland to enjoy their New Years celebration known as Hogmanay, and followed that up by going on a 17 day Contiki Tour of 7 countries in Europe. I would highly recommend spending New Years in Edinburgh.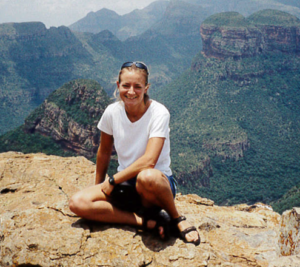 South East Asia was next with a travel agent familiarization trip to Malaysia & Thailand, visiting Kuala Lumpur, Bangkok, Chang Mai, and Phuket.
One of my most amazing travel memories was a 10 day camping safari in South Africa, Botswana and Zimbabwe.  Spending most of our time exploring the 'Big 5' in both Kruger National Park along with Chobe National Park, and finishing off with a bungy jump over Victoria Falls.
And, most recently spending some time in Buenos Aires, Argentina before boarding our ship in Ushuaia en route to the Antarctica Peninsula.  I have been extremely fortunate with my travels, to some very remote destinations, learning about traditions and culture, seeing some spectacular scenery and wildlife and trying some delicious local cuisine.
Check out my blog about my time in Buenos Aires, Argentina.