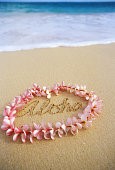 The fresh, floral air invigorates you. The warm, tranquil waters revitalize you. The breathtaking, natural beauty renews you. Whether it's your first time to Hawaii, or your tenth time, the six unique islands offer distinct experiences that will entice any traveler. I encourage you to explore the islands and discover Hawaii for yourself.
There's no place on earth like Hawaii. Home to one of the world's most active volcanoes and the world's tallest sea mountain.  Birthplace of modern surfing, the hula and Hawaii Regional Cuisine. Former seat of a royal kingdom and home to the only royal palace on US soil. Hawaii is one of the youngest geological formations in the world and the youngest state of the union. But perhaps Hawaii's most unique feature is its aloha spirit: the warmth of Hawaii's people that wonderfully complements the Islands' perfect temperatures.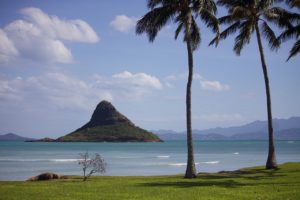 There are six major islands to visit in Hawaii: Kauai, Oahu, Molokai, Lanai, Maui, and Hawaii Island. You'll find each island has its own distinct personality and offers its own adventures, activities and sights. Mark Twain called Hawaii, "That peaceful land, that beautiful land… the climate, one long delicious summer day, and the good that die experience no change, for they but fall asleep in one heaven and wake up in another." We invite you to explore the Islands of Aloha to find your own heavenly Hawaii experiences.
I've had the opportunity to visit 3 of Hawaii's islands – Oahu, Maui & Kauai.
I will start with my experience on Oahu.  The island of Oahu might not be everyone's favorite, especially those seeking a quiet relaxing beach vacation, however I'm a city girl at heart, so the tall buildings and cosmopolitan lifestyle are what I like best!  The island of Oahu is the city part of Hawaii.  While on Oahu, you can learn to surf, or catch a big-wave surf meet on Oahu's famed North Shore.  You'll have the opportunity to shop for the latest designers and local fashions, as well as dine at the hottest farm to table restaurants.  You will have the chance to visit Pearl Harbor, the National Historical Landmark featuring five historic sites memorializing the December 7, 1941 attack.  You can also visit Iolani Palace, the only official state residence of royalty in the United States and home to the Hawaiian Kingdom's last two monarchs.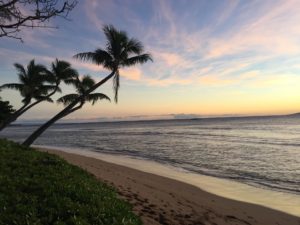 A short 25 minute flight and you will find yourself on the island of Maui.  Maui is a beautiful island and my second favorite (so far) of the Hawaiian Islands.  I always tell my clients that Maui is the best of both worlds.  It's a combination of all the islands: tropical and into nature, and also modern.  Known as the "Valley Isle," Maui is home to quiet towns, beautiful resorts, great golf courses, and local favorites that have been around for generations.  Lahaina, a popular town, is a great place to sample some local cuisine.  You can relax on the shimmering beaches, or go whale watching.  It's not a surprise that Maui was voted the "Best Island" by the readers of Conde Nast Traveler for 19 years.
Another short 38 minute flight, you will find yourself on the island of Kauai. This island is known as "Hawaii's Island of Discovery."  The island of Kauai is known for having the most wildlife and wonderful flora and fauna.  You have Kauai's Wailua River, where you can kayak to a cascading waterfall, or walk to the edge of the Waimea Canyon for a breathtaking view.  Visit one of the best beaches in Hawaii – Poipu Beach.  Also, a great island for bird watching.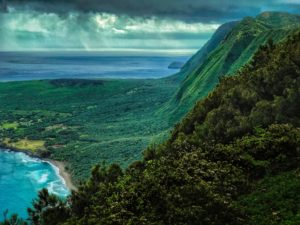 With the silky white sand, and the clear blue water, you are truly in a tropical paradise.  With nearly the perfect temperature all year round, and many things to do, Hawaii is one of the most amazing places I have travelled to.
I ask you to please experience it for yourself.   Please contact me to help you find paradise!
Mahalo