With World Sleep Day and St. Patrick's Day falling consecutively on Friday, March 16th and Saturday, March 17th, I thought it'd be only fitting to look into the idea of sleeping in an Irish castle. I mean, who hasn't dreamed of spending at least one night like a prince or princess from a fairy tale?
Ireland offers up a lot of great choices for a castle stay. Here are three choices, but there are many others.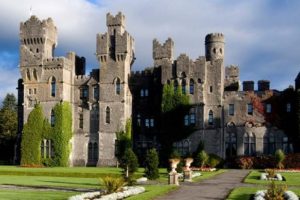 Ashford Castle, County Mayo
The original castle construction began back in 1228, so some of the castle's stonework is approaching 800 years of age. The famed Guinness brewing family purchased the castle in the mid-1800's and put about $75 million into the massive renovation to upgrade the interior. With additional modern renovations the castle now features its historic façade and "bones" along with stunningly restored interiors and a state-of-the-art spa. Not just a place to lay your head, it's an experience, the chance to live a dream of staying in a genuine castle, but still having all the creature comforts we've come to expect.
Dromoland Castle, County Clare
Built in the 16th century, the limestone, medieval castle with its statuesque turret sits on 450 acres of lush green grass and verdant gardens. Since the 10th century Dromoland has been the ancestral home of the O'Briens, Barons of Inchiquin and descendants of Brian Boru High King of Ireland during the 11th century. For the next 900 years a branch of the O'Briens lived and ruled from this castle. Retaining all the grandness of bygone eras the castle has been upgraded to a very comfortable standard, offering everything the modern day, discerning "royalty for a day" is looking for.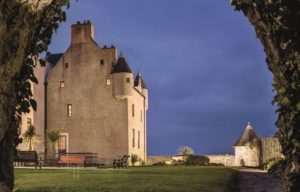 Ballygally Castle, County Antrim
In real estate it's said that location is everything, and Ballygally Castle has that in spades! This turreted treasure has been standing guard over the spellbinding Causeway Coastal Route since the 17th century. Rumoured to be one of the most haunted buildings on the entire island, Ballygally boasts more than one spectre, including former residents Lady Isobel Shaw and Madame Nixon. If you're brave enough you can visit the Ghost Room in one of the turrets!
Read about more Irish castles where you can sleep like royalty:
Irish Times, Ireland's Top 10 Castles to Stay In
Ireland.com, 6 Luxury Castle Stays