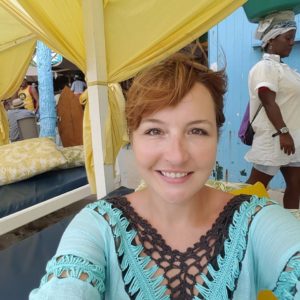 Ok, so last time you heard from me was this past summer after my 3-day Colombia trip. It's been nonstop since the Fall, and when I sit and think about all the places I have been to in just the past 9 months, it's crazy! How I manage all that travelling, a house and 2 kids plus 1 cat? I have amazing support from my parents, to the neighbour who plowed my driveway all year, to great friends, coworkers and school teachers and day cares that all know my life is nonstop craziness. Lucky for them I always have amazing stories to tell and I bring back souvenirs.
Here is how the rest of my year, and new year, went…
Colombia was June 2018 – 3 days of in and out checking out hotels and tours and beaches. Cartagena – truly a gem not yet totally touched by North America. I felt safe at all times, everyone was very nice, English is o.k. and the bar/restaurant scene is off the charts! Live music and a lot of open air space makes the old town a must do. There are a lot of amazing beaches to go too, some good diving and fishing. The food is phenomenal!
I typically don't travel until after September, the summers here in Manitoba are to die for and well, I'm busy being a mom again so next on the list is always the Ensemble Travel Group conference held every year in Oct, this time in the Bahamas! The Bahamas was my first ever fam, way back in 2002. This time I stayed at the new Baha Mar. It's a mini Vegas to be honest and not my scene but when you have a group of 900+ people, you need quantity and truth be told the quality was very good too! So I was there for 4 days, I think, and it was full out conference mode. I did make it to the beach for the final night beach party – that was spectacular and so much fun!
I did manage to take a mini self-Nat trip in November. The location isn't important.
Then in December I went to a bucket list destination – Israel!!! I loved it, it's in my top 3 along with Turkey and Costa Rica. Here are the Coles notes;
My AC flight to Toronto was delayed out of Winnipeg, I was going to miss my connection.  I rebooked AC via Toronto and Munich, got to Tel Aviv 6hrs past schedule.  The AC Dreamliner in Premium Economy is very nice!
My private guide with Eshet met me as soon as I got off the plane. He took me to parts of the airport I don't think you're casually allowed to enter and all of a sudden I was outside in my private car. I was driven to passport control (yes that's correct) and back out on route for Jerusalem within 30mins.
I stayed at the Ramada Inn, in the president suite – thanks Ramada!
I toured the Mount of Olives, Mount Zion, King Davis's Tomb, the Church of Holy Sepulcher, the Aby where Mary lays to rest. I did the way of the Cross, I saw the Wailing Wall – it was a full 8hrs of "awe"ness!
I visited Vad Vashem. An experience I will never forget.
Drove down to Masada and the Dead Sea – whoa! Not in my wildest dreams, the magnitude of the vast beauty in yet such a contrast in scenery. The history in itself is mind blowing and I bought a book to try and comprehend it all.
I floated in the Dead Sea – enough said!
Had dinner in Jaffa – I must go back to Jaffa!!! It wasn't on my list but it needs to be on everyone's list of places to see with in Israel. The feel is totally different from Tel Aviv and is 10mins away.
Tel Aviv is so amazing I had no idea what the expect. The city is young and vibrate and way ahead of us in technology. The Birthright Center was a fascinating place to see and interact!
I must have seen 5 hotels in 1 days
And to end an amazing 3 day experience – yes that's right it was 3 days!!! I did the Carmel Market tasting tour with none other than a fellow Winnipeger as my guide!!!! The food is bar none the best food I have ever tasted and I barely scratched the surface. I bought some olive oil and spices hoping to re-create the Hummus I had – no such luck but I'm not going to stop trying.
A must for all travellers to/from Israel – pay the extra and get the airport VIP assistance (quick and dedicated lines, someone assisting at all times). I cleared it all in 1hr, maybe less, and it's suggested you have 3hrs in Tel Aviv prior to coming home.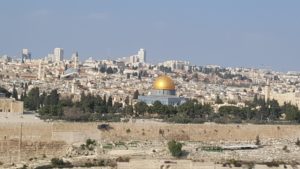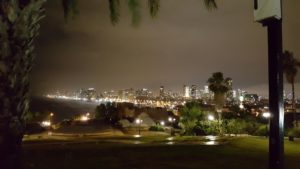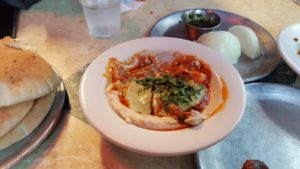 Israel really touched me, and I'm not surprised I felt calm and in my element. I am happy to have learnt about the country and its history, the truth in it while experiencing it and not following all bad news displayed on the news. Being a single lady traveller can have it's challenges, but I was in the best of hands the entire time and met some really amazing people!
So that brings us to February and my Colombia trip, round two, this time hosting 146 people! I know everyone had a great time and were happy to travel to Colombia along side other business owners, their friends, knowing that they were going to be well taken care of for an entire week! What can I say, it was a business trip, and I worked the entire time, but I did get to relax a bit and met some really great people! Of course, though, there's always a BUT… the short version – I didn't make it home with everyone when I, without question, deboarded the plane to help a fellow client, and friend, due to sickness. So I had an extra 16hrs in Colombia – by the pool, and I even got a little tan! All in all – everything happens for a reason, and I was a hero.
I am now, as I do this time of year, on travel hiatus! It's soccer season, and I am once again coaching my 6yr old daughter's team, while managing my son's soccer schedule too, so that next destination is going to have to be patient and wait for me… but I shan't be long.
Until then, I wish you all safe travels!!