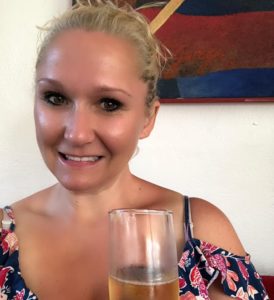 As a travel consultant dedicated to making sure clients are getting the best trip, one that they will talk about for a long time after they return, I have to know where I'm sending them. First hand. Back in January, I went to Puerto Vallarta, Mexico and saw six resorts. Here are my notes on those: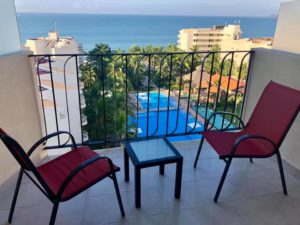 Inspection One: Reflect Krystal Grand Nuevo Vallarta – Nayarit, Mexico
This resort is a new addition to the AM properties and currently undergoing the up grades to be that of the AM Resorts standards. The grounds are stunning! The rooftop adults only sky bar is incredible (pool, bar, Bali beds) and the view! The spa I would also say is really "zen" and pretty unique.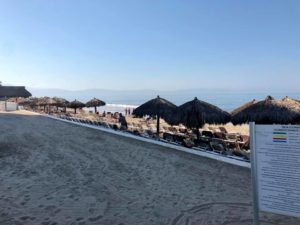 Inspection Two: Dreams Villamagna Nuevo Vallarta – Nayar, Mexico
Dreams is a great family property. 3 large swimming pools. Great spa. A rooftop sushi bar…..what a venue! You can also book this for weddings everyone!!! Beautiful rooms! And….Coco Cafe…..open 24hrs! Truly lives up to the Dreams standards.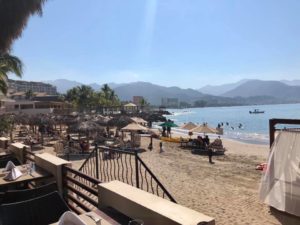 Inspection Three: Sunscape Puerto Vallarta – Puerto Vallarta, Mexico
A well priced lead in 4 star resort. Very family friendly. The explorers club here was the best! They had a water slide for kids and a mini sized bar and beach chairs. Omg! So cute! I also saw them painting with the kids and they also have a "baby corner" in the lobby of the restaurant for baby food, or other baby needs so you don't have to run back up to the room, etc. Amazing family rooms, great beach, love the Barefoot Grill! Very spacious suites. They also have a great rooftop area perfect for weddings! This resort is not super fancy but it's great! I highly recommend!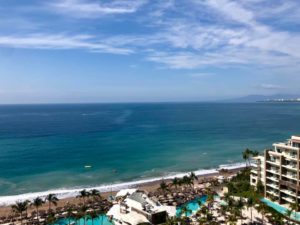 Inspection Four: Secrets Vallarta Bay Puerto Vallarta – Puerto Vallarta, Mexico
I have been fantasizing of these fish/shrimp tacos I had since the moment I finished. So yummy and a great view. Upon arriving the lobby was great! Open feel like true Secrets style. The spa was incredible. Like something out of a movie! The suites are beautiful! Amazing swim out suites. All rooms have ocean view! Beautiful, 5 star, adults only, luxury resort. I love Secrets! Also….with staying here you also get full access to the Now Amber Puerto Vallarta next door!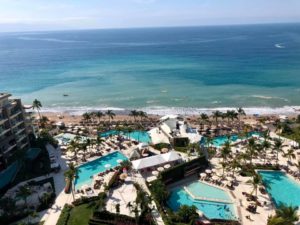 Inspection Five: Now Amber Puerto Vallarta – Puerto Vallarta, Mexico
This resort is located right next to the Secrets resort. The Now is a family resort. Amazing views, several pools. Great ocean view suites! A large selection of great restaurants including a teppanyaki restaurant! Great wedding program here. And…..the first casino located inside a resort in all of PVR!!!! It's super cool! I highly recommend this resort!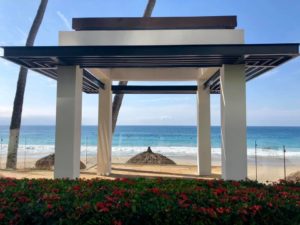 Inspection Six: Hyatt Ziva Puerto Vallarta – Puerto Vallarta, Mexico
My last stop of the day took my breath away! Hyatt Ziva Puerto Vallarta is something totally incredible and unique. You'd never believe this was Puerto Vallarta (well 15 minutes south of).  This resort is lush jungle with mountains next to it, a beautiful and secluded exclusive beach with blue ocean and soft sand! There are several great spots for weddings here that would make the best wedding pics! The kidz club has a small wading pool, sprinkler pad, play room and….turtle release program!!! Eek! The suites here all have ocean views, they have swim out suites and rooms for families of 5! The spa here is outstanding and i'm told it's the largest in PVR! A large selection of restaurants with such great settings and atmosphere in each. And the coffee bar with the treats!!! Yum!
And weddings…..I just want to say that Playa (Hyatt Resorts) have the BEST destination wedding program I have ever encountered! This resort could absolutely make your dream wedding a reality!