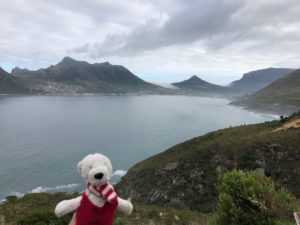 I took a day trip from Cape Town down the Peninsula to Cape Point. Along the way I stopped at many spectacular viewpoints. I even saw some penguins – they were white and round, kind of like me. But, even though Coke commercials might convince you otherwise, penguins and polar bears live at opposite ends of the globe! I would highly recommend getting out of the city and enjoying the beauty of the countryside. As we drove ever turn offered breathtaking views and vistas. 

I visited the Boulder Beach colony of African Penguins. Also known as Jack Ass penguins because of the sounds they make. There are over 3,000 penguins living in this colony!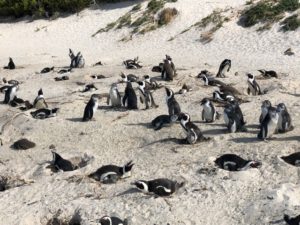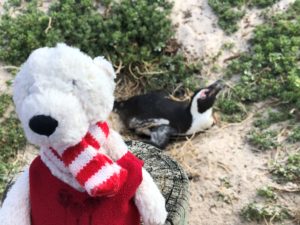 I took the Funicular called the Flying Dutchman up to the the lighthouse at The World Heritage Site of Cape Point.  This point is also known as Cape of Storms as storm quickly and frequently blow along the point.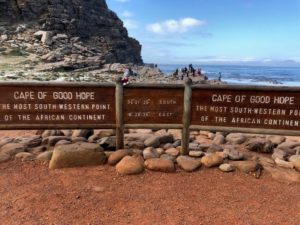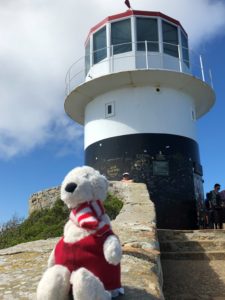 I enjoyed the stunning and roaring sights at Cape of Good Hope. The Most South-Western point in Africa. If you'd like to see these amazing sites, contact Arnie, our Africa Specialist. He can find you an itinerary that suits your time, budget and must-sees!