After attending 7 travel conferences over the past 10 years, the International Indigenous Travel Conference is one to remember.  All of the amazing people met, and amount of knowledge gained.  And mainly due to the cultural & emotional experiences that touched each of us.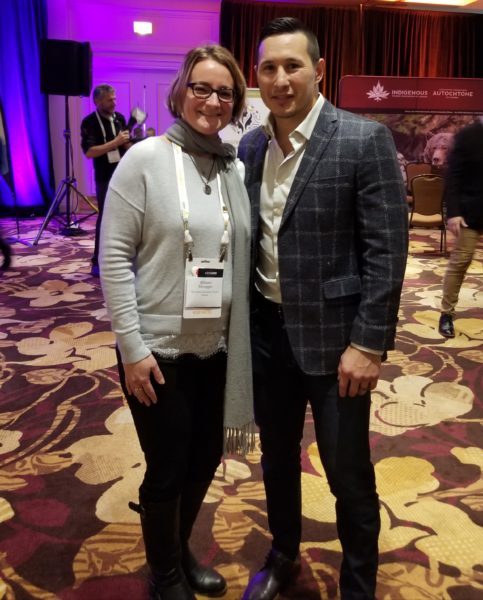 It began with a very moving talk from the first Inuk to every play in the National Hockey League; Jordin Tootoo from Rankin Inlet, Nunavut.  In 2011 Jordin established the Team Tootoo Fund, a non profit organization addressing suicide awareness and prevention.  Jordin shared his personal struggles with us, and spoke about the loss of his older brother Terence, who died at the age of 22.
I am looking forward to reading Jordin's book; 'All the Way, My Life on the Ice.'  Jordin continues to support the fund, and speak throughout Canada at different events expressing that there is help, and we need to accept it.
We also experienced a very powerful presentation from the beautiful Sarain Fox, dancer, choreographer, activist and television host.  Her talk helped open our eyes to just how proud we should be to share the amazing Indigenous culture and travel experiences that Canada has to offer.  We are very fortunate to have these experiences offered through every province and territory of this great country.
And when the audience seemed exhausted from information over-load, who better to get us all up on our feet, than 'Double the Trouble.'  Identical 15-year old twin fiddlers along with their father on guitar, from Winnipeg, MB who delivered a fantastic musical performance.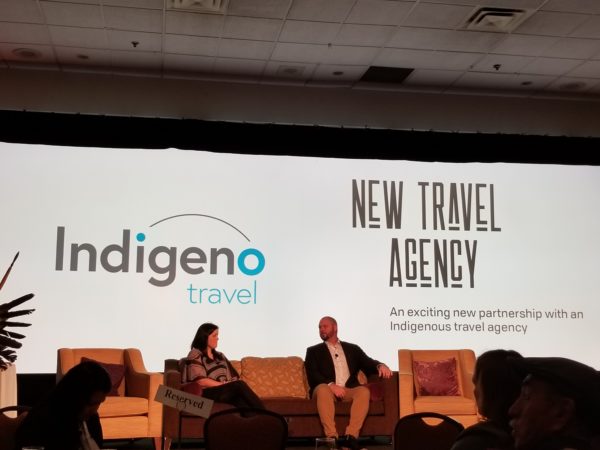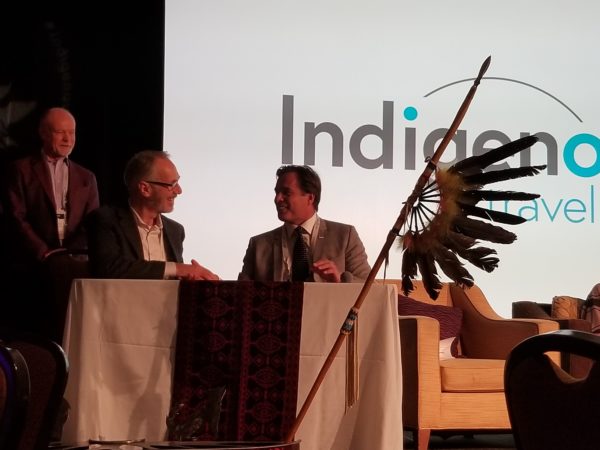 Indigenous Tourism Canada made a very special announcement during the conference.  They have signed a contract and will now be using an Indigenous owned travel agency, Indigeno Travel,  for all of their leisure and corporate travel arrangements.  We are very excited to begin this new venture with them.
The message relayed during the 3-day conference was return to your land and take care of it for the generations to come.  This is a very strong message with everything going on in our world, and what we can do to protect it.
I am also very happy to report that the 2020 International Indigenous Travel Conference will be held in my home town of Winnipeg, Manitoba.  Hope to see you there!