The Great Canadian Travel Group has been in Winnipeg, Manitoba, Canada since November 21, 1980. It grew to incorporate an office in Edmonton, Alberta, Canada September 1, 2016. All our staff are Canadian and we all love Canada. Our clients span the globe as do our tour suppliers. We love travel and love to help our clients see as much of the world as we can. We are passionate about our jobs.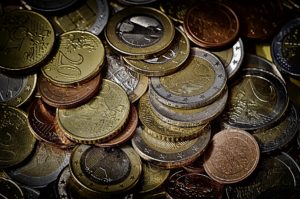 "But if you're called the Great CANADIAN Travel Group, why are some of your prices in US Dollars?" We get asked this question quite often, so we thought it would be a good idea to explain a little bit about our pricing, just to clear the air. First of all, we assure you, we are definitely a 100% Canadian owned and operated company.
The main reason that many of our programs are priced in US$ is because a lot of our suppliers give us their pricing in US dollars. Even though most of them are located outside of the United States, some are even located in Canada, the US$ is just one of the standard currencies used in the travel industry worldwide.
Exchange rates change several times every day. It's just how the banking systems work. If we were to take all of those US$ prices and convert them to Canadian $ rates, we'd literally have to change our tour pricing every few days, if not every day. We just don't have the resources to continually change the rates that are posted on our website.
Another reason we default to pricing in US $s on our website is that sometimes our tour programs incorporate multiple currencies. One tour could include products from many different tour suppliers, and those suppliers may have given us rates in their local currency, be it Euros, Icelandic Krone, Danish Krone, British Pounds, etc. Those individual currency exchange rates also fluctuate more than the US $. Therefore, the best way to keep the cost down and stable, is to quote in US $. If we converted everything to Canadian $s, chances are you'd end up paying more than paying the US$ price and having your bank or credit card convert it to Canadian $s at the rate of the day.
If you are Canadian and wish to have your quote in Canadian $s, your consultant can give you the price using that day's exchange rate. When it comes time to pay your final payment, the US$ rate will have to be exchanged again at that day's rate. So, the price will definitely change. It may be close to the same, it may be higher, it may be lower. It will all depend on how the CA$ is performing on the world market.
So, even though our prices aren't always Canadian, the company is very proudly Canadian. And remember, if you are interested in any one of our tours, contact us for Canadian dollar pricing at any time. Let us help you Create Your Best Days Ever!