Wednesday, 10 February: Our 4-week 40th Birthday Prize Trip Contest is now closed. We'll be tabulating all of the qualifying entries received from our surveys, testimonials and Google reviews and will draw one lucky winner. We had hoped to announce the winner on Valentine's Day but due to some technological issues we'll have to wait until next Wednesday.  So, check out our February 17th newsletter for the prize announcement.
###
We've said "goodbye, au revoir, tavvauvutit, farvel, adiós, γειά σας, bless, slán leat, farvel, до побачення, do widzenia, arrivederci" and "don't let the door hit you on your way out" to 2020! I think most of us are happy to see it go and look forward to the New Year of 2021 with hope and optimism that things will get better as the year progresses.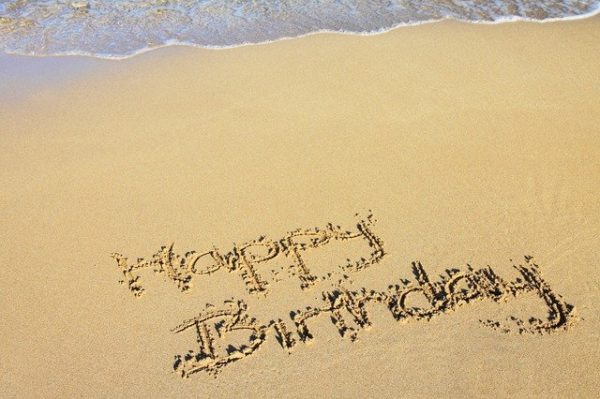 Now that the busy holiday season is over, we decided to turn our attention to celebrating our 40th Birthday. We turned 40 on November 21, 2020 and, unlike a lot of people that turn 40, aren't the least bit depressed about it. In fact, it's a great reason to have a celebration!
For 4 weeks, starting January 13th, we'll be sending out a newsletter featuring our 40th Birthday Prize Trip Contest. If you click on the link in the newsletter and complete the Prize Trip Survey you'll be entered into the draw for a chance to win a Polar Bear Daytripper tour for 2, departing from Winnipeg on October 23, 2021.
P.S. Don't you wish you were on that beach, writing "Happy Birthday" in the sand? We sure do!