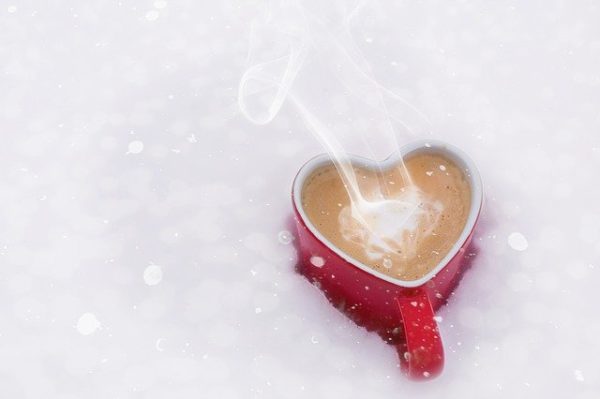 With Valentine's Day fast approaching I was thinking about what makes a trip romantic. Travelling with someone you love is inherently romantic but there really are some places that just seem to hit the romance mark more than others. What better way to show that a place is romantic than featuring it in a romance movie? Here are just a few Romantic Film Locations that you can plan to visit when it's safe to travel again, and the movie they were featured in. Movie descriptions are pulled from the IMDb website and movie titles are linked to that page.
I know I've left off some good ones. What movies would you add to this list?
Mykonos, Greece – Shirley Valentine (1989)
Shirley is a 42-year-old Liverpudlian bored housewife, who takes a holiday trip to Greece, meeting a local man who bolsters her self-confidence. She evolves and transforms to the point of finally being unrecognizable by her husband. (The islands of Greece are all beautiful and the scenery in this movie, shot on Mykonos, is just a sample of what you can find there.)
Wicklow National Park, Ireland – P.S. I Love You (2007)
A young widow discovers that her late husband has left her 10 messages intended to help ease her pain and start a new life. (OK, granted the movie's  description doesn't sound very romantic, but the movie is, really! And the scenery in the Irish countryside is spectacular!)
Heathrow Airport, London – Love Actually (2003)
Follows the lives of eight very different couples in dealing with their love lives in various loosely interrelated tales all set during a frantic month before Christmas in London, England. (Now you're thinking I've really "lost it", choosing a big airport like Heathrow as a romantic place to visit. But the opening and closing scenes of this movie, showing people greeting one another at Arrivals just screams "love". The rest of the story does, too.)
Conques, Aveyron, southern France – Beauty and the Beast (2017)
A selfish Prince is cursed to become a monster for the rest of his life, unless he learns to fall in love with a beautiful young woman from a nearby village, that he keeps prisoner. (The animated movie brilliantly brought to life.)
Las Palmas Hotel, Los Angeles – Pretty Woman (1990)
A man in a legal but hurtful business needs an escort for some social events, and hires a beautiful prostitute he meets… only to fall in love. (Now, not a very pretty hotel, this building was the filming location of the very romantic scene where Edward stands on the fire escape and professes his love for Vivian, so is worth a visit if you are a fan of the film. A stroll up Rodeo Drive will bring back scenes from the movie, too.)
Cliffs of Moher, Ireland – The Princess Bride (1987)
While home sick in bed, a young boy's grandfather reads him the story of a farmboy-turned-pirate who encounters numerous obstacles, enemies and allies in his quest to be reunited with his true love. (This movie adaptation of the book by the same name is a charming and delightful story of the quest for true love.)
Empire State Building, New York – Sleepless in Seattle (1993)
A recently widowed man's son calls a radio talk-show in an attempt to find his father a partner. (The two main characters finally agree to meet at the Empire State Building, with stunning views over the city. Trivia fact: February 14th is the only day people can actually get married on the observation deck of the Empire State Building. So, that's pretty romantic.)
Oahu, Hawaii: 50 First Dates (2004)
Henry Roth is a man afraid of commitment until he meets the beautiful Lucy. They hit it off and Henry think he's finally found the girl of his dreams until discovering she has short-term memory loss and forgets him the next day. (How can you not love a guy this committed to the girl he loves?)
and
Turtle Bay Resort – Forgetting Sarah Marshall (2008)
Devastated Peter takes a Hawaiian vacation in order to deal with the recent break-up with his TV star girlfriend, Sarah. Little does he know, Sarah's traveling to the same resort as her ex – and she's bringing along her new boyfriend.
Paris, France – Moulin Rouge (2001)
A poet falls for a beautiful courtesan whom a jealous duke covets.
Florence, Italy – A Room With a View (1985)
Lucy meets George in a Florence pensione and the two share a brief romance before Lucy returns home, where she becomes engaged to Cecil. However, it isn't long before George unexpectedly enters her life again. (Will the impish George win the girl over from steady Cecil? What do you think?)
Rome, Italy –  Three Coins in the Fountain (1954)
Three American women working in Rome, Italy, share a spacious apartment and the desire to find love and marriage, each experiencing a few bumps in their journeys to romance.
and
Roman Holiday (1987)
Remake of the 1953 original. Princess Elysa (Catherine Oxenberg) is touring Rome, and decides to get "out and about" away from her normal life. She meets with an American reporter and his photographer, who show her the sites. The reporter is initially more interested in a story than the Princess, but begins to fall for her. (I prefer the original 1953 version, but if you're not a fan of the "oldies" the 1987 remake is OK, too.)
Belfast, Northern Ireland – Titanic (1997)
A seventeen-year-old aristocrat falls in love with a kind but poor artist aboard the luxurious, ill-fated R.M.S. Titanic. (While you can't actually visit the R.M.S. Titanic for obvious reasons, you can do the next best thing and visit the award-winning Titanic Museum in Belfast and stay at the Titanic Belfast Hotel, which was originally the Harland and Wolff offices and design headquarters, where blueprints for the White Star Line's ships were drafted. The hotel features many vintage artifacts and artwork from that era.)
Casablanca, Morocco – Casablanca (1942)
A cynical expatriate American cafe owner struggles to decide whether or not to help his former lover and her fugitive husband escape the Nazis in French Morocco. (Rick's parting words to Isla, "Here's looking at you, kid." sum it up. What more is there to say about this classic?)
Salzburg, Austria – The Sound of Music (1965)
A woman leaves an Austrian convent to become a governess to the children of a Naval officer widower. After many trials and tribulations they end up falling in love and escaping as a family from the Nazi regime taking over their beloved country. (This is a film for the ages and many of the beautiful filming locations are in or near Salzburg and easily visited.)
South Carolina – The Notebook (2004)
A poor yet passionate young man falls in love with a rich young woman, giving her a sense of freedom, but they are soon separated because of their social differences. (OK, I'm not crying, you're crying. This one gets me every time!)
Ngong Hills, Kenya – Out of Africa (1985)
In 20th-century colonial Kenya, a Danish baroness/plantation owner has a passionate love affair with a free-spirited big-game hunter. (The sweeping scenery in this movie makes a stunning backdrop for the love story between Karen Blixen and Denys Finch-Hatton.)
Burgundy, France – Chocolat (2000)
A woman and her daughter open a chocolate shop in a small French village in the middle of wine country and shake up the rigid morality of the community. (This is a charmingly quirky movie, sure to sweeten your day.)
Bakewell, UK – Pride and Prejudice (2005)
Sparks fly when spirited Elizabeth Bennet meets single, rich, and proud Mr. Darcy. But Mr. Darcy reluctantly finds himself falling in love with a woman beneath his class. Can each overcome their own pride and prejudice? (Fancy living your own Jane Austen fantasy? Head to the historic Chatsworth House, featured in this movie.)
Scotland – Outlander (2004-present)
An English combat nurse from 1945 is mysteriously swept back in time to the Scottish highlands of 1743. (I'm pushing the envelope a bit here, seeing as this is a TV series and not a movie, but it is very romantic and the filming locations around Scotland featured in it are stunning and easy to visit.)