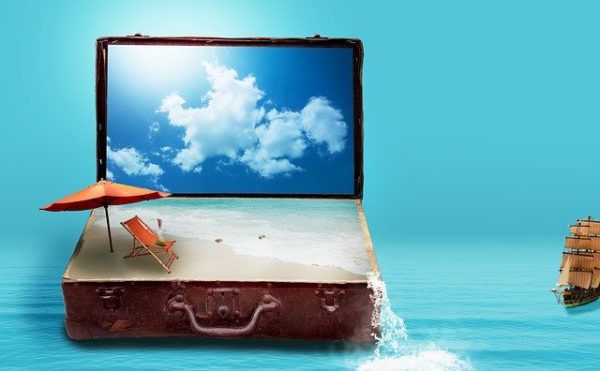 It might seem a bit odd for us to be talking to you about sun, sand and surf holidays when most of North America is suffering through extreme heatwaves. But, turn your mind back to those days in January and February, when the wind was howling, the air brisk and you were shovelling snow, not sand. Remember how much you wished you could be on a beach somewhere or on the deck of a cruise ship, sipping a cocktail and watching the world go by?
A recent survey of over 4,000 Canadian "snowbirds" showed that 91% intend to head south this winter, to the southern states in the US, Mexico, Central America and the Caribbean. 83% plan to be away at least 3 months.
Now is the time to be putting your winter holiday vacation plans into place. Travel is re-opening, slowly but surely. The resorts and hotels that are open, the cruises that are setting sail and flights that are taking off to whisk you away, are rapidly selling out for winter 2021-22. This season there will be much more demand than there is supply, especially as a number of tourism suppliers have ceased operations.
Many companies have put special cancellation and rebooking terms into place, allowing you to book and pay a small deposit on your trip now, pay your balance closer to the departure date and give you greater flexibility to change your dates or even your destination.
Let us research options for you, whether you're looking to lounge beside a pool, cruise around the Caribbean or the Galapagos Islands or up the Amazon, take an African safari or do a small-group, activity and experiential tour somewhere warm. Maybe you're looking to golf or play tennis, take language or art classes, brush up on your photography skills, learn to cook an ethnic cuisine and do wine tasting,
The same goes for travel next spring and summer. Small group tours and expedition cruises are filling up already, particularly because 2020 and 2021 trips that were cancelled had to be rescheduled. Some of our clients have had to push their 2020 reservations into 2022, and new inquiries are even being pushed to 2023, because the trip requested was already sold out.
We can even offer you time payments through Uplift. You can read about it here and ask us for details.
There's really no reason to wait! Call or email us and one of our travel specialists will assist you in planning your next getaway and get help you to Create Your Best Days Ever!