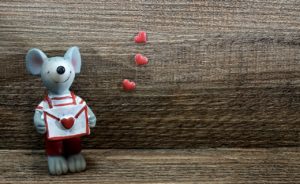 Although the month of February contains a celebration dedicated to showing how much you love someone, it is not necessarily the only month that one can show this emotion. There are 11 other months in the year that are available to show that special someone how much you care about them. That being said, here is a list of ten destinations, in no particular order, that we think are unconventional romantic locations.
Watch as the sun sets on rugged mountains, softening the landscape in muted reds, oranges and yellows. Talk a walk along the harbour in Portree and wander in amongst the brightly coloured houses of this quaint town. Feel the mist of the ocean as it crashes against the cliffs and watch as the sea birds soar with the thermals high above the rocky shores. Look up to the majestic Cuillin hills in the centre of the island, from which all peninsulas and bays radiate. Let yourself be immersed in the beauty of your surroundings and you will fall in love with the island and its people as you explore this magical piece of Scottish history.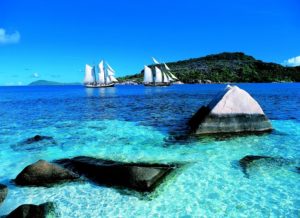 The Seychelles Islands, Republic of Seychelles
Feel the sun on your face and the sand between your toes as you embark on a beautiful sailing adventure. Take in the gorgeous sunsets and island-hop along one of the world's most beautiful archipelagos. Dip your toes into the warm crystal-clear waters as you cruise through the ocean with the sun in your face and the wind at your back. Wander down pristine beaches and swim atop the green-covered atolls. This adventure will surely leave you relaxed and sun-kissed.
The Great Bear Rainforest, British Columbia
Walk amongst the tall cedars and spruce trees in this living cathedral as you take deep breaths and fill your lungs full of fresh mountain air. The colours here are deep and earthy with the smells of wildflowers and rain. As you cruise along the Great Bear Rainforest's fjords, you may see a plethora of wildlife including whales and dolphins trying to take a peek at what's above the surface. Where the rivers and forests meet the sea, the Great Bear's lush estuaries form, creating habitats for wolves, eagles, ravens, ducks, grizzly bears and the rare, white Spirit bear (or Kermode bear). In the autumn, the rivers are teeming with spawning salmon, creating a life circle with the bears and other mammals that feast on these fish. Taking in the peacefulness of this ethereal green light pushing through the branches will leave you speechless.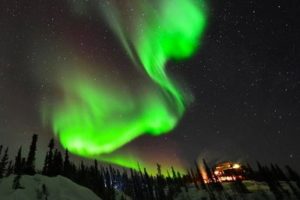 Yellowknife, Northwest Territories
What is more romantic than sitting under the stars and watching the northern lights dance across the sky? These green, yellow, red, and violet lines streak across the nights sky and are truly a beautiful sight to see. Once in Yellowknife, you will be flown to a remote lodge in the wilderness of the Northwest Territories and be housed in a warm, cozy lodge. You can choose to just relax or try your hand at ice fishing and snowshoeing. When you get back to the lodge, cozy up by the fire to warm your hearts. Did you know that some Asian cultures believe that these ethereal dancing lights help with fertility?
You may be wondering why Tuscany is included in this unconventional romantic destinations as Italy is arguably one of the most romantic destinations in the world. But, what about staying in a 16th– century villa in a 1000-year-old medieval village? You have a private guide that will show you the wonders of Tuscany. Your location is nestled amongst the trees on a hilltop that makes up this quaint historic village. You will be enchanted by the charming atmosphere and friendliness of Pergine Valdarno. The views from your villa and from the village are breathtaking with golden-lit hills covered in olive groves and vineyards.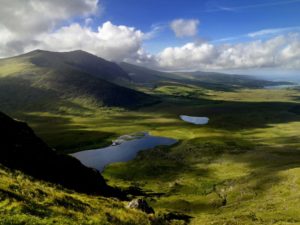 Ireland
Explore the Emerald Isle and stay in romantic castles, taking in the quaint villages and the unmistakable beauty of Ireland. Meander through landscapes dotted with lakes and covered with beautiful wild flowers. Take your time while you drive through the Irish countryside, knowing that your cozy castle awaits you at the end of the day. Stand at the top of the Cliffs of Moher, made famous by their appearance in The Princess Bride (a conventionally romantic movie), as you gaze out above the crashing sea 200 metres below. Spend your time exploring the beautiful country as you travel through the heart, over heather covered hills and through colourful towns.
Travel through eight time zones and one third of the way around the world in style. The Trans-Siberian Express is the world's greatest railway journey that takes you from Moscow to Vladivostok and goes alongside the shores of the world's largest freshwater lake. Enjoy a champagne reception while a band plays as you board the Golden Eagle. Gaze upon the beautiful landscapes of Mongolia as you wind your way through to its capital, Ulann Baatar. If you have some extra time, extend your stay in Moscow with additional nights to explore this amazing city at your leisure and take in a performance at the world-renowned Bolshoi Theatre.
Costa Rica
The rich bio-diversity of Costa Rica is why this destination makes our list. It is home to over 850 bird species and boasts a plethora of exotic flowers and animals. Any nature lover will fall in love with this country and all that it has to offer. Your adventure begins in Tortuguero National Park which is only accessible by boat or light aircraft. It has a maze of waterways, canals and swamps that contribute to its tranquil beauty. Early morning boat trips allow you to discover the amazing wildlife at the best time of the day. You can spend your days floating down the serene waterways or relaxing at the lodge.
Think cold and being able to cuddle up to that special someone as you cruise across the Drake Passage on your way to visit your 7th continent. In fact, Allison, one of our consultants, just recently came back from visiting Antarctica, her 7th continent, and reports that one of the passengers actually proposed to his now fiancé on a stand up paddle board while taking this tour. How romantic is that?! Also, you may have the opportunity to see penguins that make their breeding home in Antarctica. Penguins mate for life, and that's pretty darn romantic.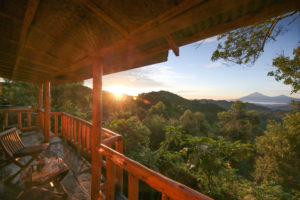 Rwanda/Uganda
Picture yourself in a rustic lodge overlooking a lush forest with a river valley below as you listen to birds stinging their songs to each other. Enjoy the views of the Virunga volcano chain and the Albertine Rift Valley as you prepare to begin your gorilla tracking adventure. This is a once in a lifetime experience that not many are able to have as it can be a fairly strenuous trek to arrive at your gorilla family location. But in the end, it is all worth it when you finally observe the mountain gorillas as they go about their daily activities. Take in all the beauty that Uganda has to offer you as you embark on this extraordinary adventure.
Yes, we have listed these as (unconventionally) romantic locations, but if you really stop and think about it, any location is all what you make of it. You can make any destination romantic, fun, adventurous, quirky and/or educational. Just let us know where you would like to go, what you would like to do and leave the rest to us! Your unconventional romantic adventure awaits!