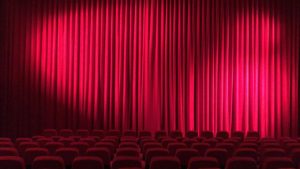 When I'm sitting in a theatre, or on my couch, watching a movie, I often wonder where in the world they filmed the shot of the roaring waterfall, or the glass-like lake, or, for example, the Cliffs of Insanity… I've watched The Princess Bride more times than I can count… I'm not ashamed, it's a great movie.
So I researched some of the filming locations of some of my favourite movies, and lo and behold, I found out that Great Canadian Travel has tours that go to some of these locations. So, here is my definitely non-exhaustive list of tours for movie/TV show buffs and those who like to travel to neat places:
The Princess Bride (1986) & The Cliffs of Insanity: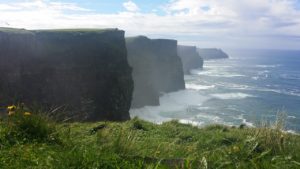 Now, this scene is one of my favourites in the movie, which is hard to say because I love all of the movie pretty much equally. That being said, we have a few tours in Ireland that take you to the Cliffs of Moher. The 3-day Ireland's West Coast Explorer takes you right to the cliffs and its 700 ft. drop to the crashing waves below. If you've seen the movie, it's a wonder how Fezzik climbed that rope to the top carrying both Indigo AND Vizzini… but I digress…
There's also a 7-day tour that you can see here.
If you have a little bit more time, there's also this 11-day tour.
Game of Thrones (2011-):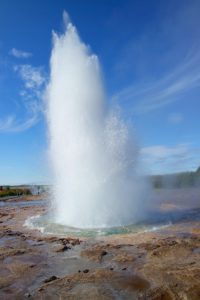 If you are a GOT fan, then to visit some of the filming locations might be a dream come true. From the Ice Wall to Kings Road, The Great Canadian Travel Group has you covered. The Seven Kingdoms are explored with tales and adventures of your own mixed in.
In Iceland, wander the grounds where the Wildlings stomp and the White Walkers roam as you travel through the Gorge of Þingvellir, a UNESCO World Heritage Site. Venture "North of the Wall" to the Lake Myvatn area and relax in some Nature Baths or visit the geothermal area of Geysir, a Season 4 shooting location.
This five-day, four-night tour will bring you to see the real-life side of The Game of Thrones.
In Ireland, there are two tours you could take that lets you relive some of your favourite scenes. In the Discover Northern Ireland tour, you can roam the ancient site of Castle Ward, which just happens to be the castle belonging to the noble Starks. You can peruse the itinerary on your own time by visiting. The Dark Hedges or the King's Road in GOT, is also visited on many of the tours we offer, because it is along a very well-toured path in Northern Ireland. Or, ask us to custom design a private tour for you to take in all the filming locations and visit the 10 GOT doors located in pubs and inns around the countryside. This 5 day, 4 night tour is one of the tours that takes you in to GOT country. If you have more time, this 9 day, 8-night tour also take you to kiss the Blarney Stone.
Harry Potter (2001-2011):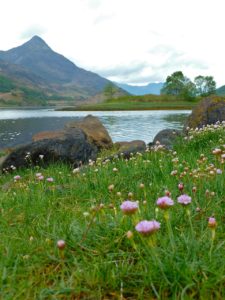 Harry Potter books and then movies became an international phenomenon, for children and adults alike. We can book you on a tour of London that visits Platform 9¾, located in a busy train and metro station or to the Warner Bros. Studio Tour London – The Making of Harry Potter where you can walk in the footsteps of the beloved characters of the series and explore the wonders of the wizarding world. You might have to put up with some muggles that may be about! We can get you to Hogwarts (aka Alnwick Castle) or even inside Hogwarts in Oxford, where you can climb the staircase the students had to climb in order to get inside the Great Hall.
The Roam Around Scotland self-drive tour offers visits to Glasgow, Edinburgh, the Isle of Skye, and Inverness (among others). While you drive to Isle of Skye, you actually pass through Glencoe, an area used to film multiple scenes in Harry Potter and the Prisoner of Azkaban, the Goblet of Fire, the Order of the Phoenix and the Deathly Hallows Part 2.
The Gods Must Be Crazy (1980):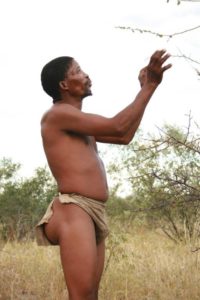 Okay, so this one is an oldie but it's definitely a goodie. It was filmed in Southern Africa, mostly on location in the Kalahari Desert and the Bushmen (or San or Basarwa) are actually inhabitants of this area. The Great Canadian Travel Group has tours that go there  One is a 14-day escorted tour that gives you an in-depth look at some of the safari camps in Botswana.
If you don't have two weeks to spare for an African Safari, the Kalahari Plains Camp, Botswana safari is only 3 days. Although it is shorter, you are still introduced to the local Basarwa and their culture. If you'd like, you can also check out Margot's blog about her experience with the San bushmen.
Gladiator (2000):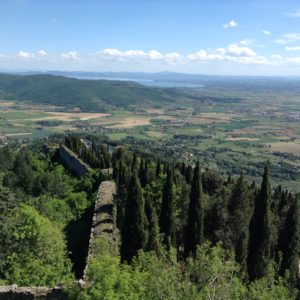 Morocco is the perfect destination and we have  just the tour to explore this wonderful country. This isn't the only country in which this epic movie was filmed, Italy is also on the list of filming locations. And guess what? There's a tour for that! Live like a local in a Tuscany Villa for a week.
Although Great Canadian Travel may not have specific tours to your favourite place or filming location posted on our website, we do have excellent, talented travel consultants who know how to build tours from scratch and scribbles on a piece of paper. So you can plan to visit Prince Humperdinck's castle in Derbyshire, Count Dracula's castle in Transylavia or the castle from Monty Pythons Holy Grail. There are always ways of fitting your dream filming location into flight arrangements and pre-planned tours.
Have fun storming the castle!